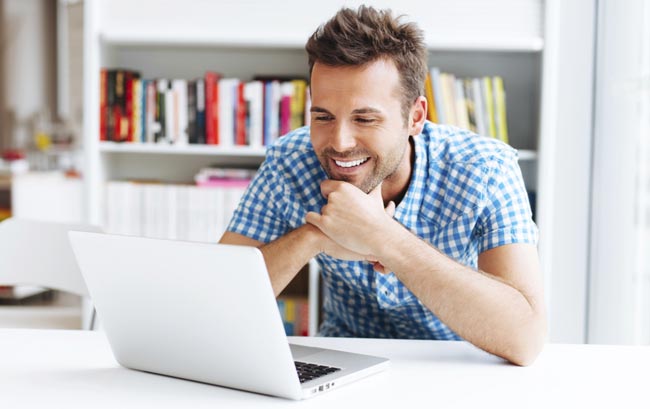 Point Reduction Class - How To Remove Points From License
Find out how to remove points from your license:
Reduce Points
Most state driving authorities use a point system to monitor your driving and identify any traffic violations. Carrying points on your record can cause many insurance companies to raise your insurance rates, and some employers require a clean driving record. The next question you're probably asking is how to get points off your license? This online point reduction course can help you obtain a clean driving record and avoid raising your insurance rates! Our easy, effective course is the fastest way to complete a defensive driving point reduction course and remove points from your record - completely online!
Dismiss Traffic Tickets
If you've received a traffic ticket, you'll need to take a point reduction course to dismiss it and keep points from appearing on your record. Our convenient online defensive driving course lets you fulfill your requirement without having to spend time in a boring classroom all day. Instead you'll be able to get points off your license on your own time and from your own home.
Quality Course Material
Our online course is designed to make traffic school fun, easy, and stress-free. We break up information into manageable chapters that pair informative text with innovative graphics and videos to keep you interested. With our course you'll never be bored or overwhelmed, and our proven-effective techniques will ensure you'll receive your point reduction as quickly and painlessly as possible.
You Get it All with I Drive Safely
When you're looking for an experienced provider who knows how to solve your traffic violation woes, I Drive Safely has you covered. You deserve only the best service when you want to remove points from your drivers license. That's why we're here!
And, when it comes to handling tickets, we know it's tricky to get the answers you need. You might wonder whether to fight it or just wait it out and see what happens. Fighting a ticket involves going to court and making a case for yourself, while waiting means allowing the points to drop off your record after a period of time specified by your state (typically a few years). The bottom line is that you require help to keep your record clear and drive confidently in the direction of your day-to-day.
Well, we've got the solution. You've searched far and wide on how to find a DMV-approved point reduction class. But now your search is over. You've come to the right place to handle everything in one fell swoop. Enroll today and get those points reduced the easy way!
No matter what you've set as your goals behind the wheel, I Drive Safely is your one-stop shop to help you meet them. Lean on our experience and let us serve you!
Point Reduction Online Is Easy
If you need to take a point reduction class, taking it online with I Drive Safely is your best bet. We offer a convenient alternative to taking the course in a classroom. Instead of having to deal with rearranging your schedule in order to make time to take a classroom course, you can take our driving safety course online, at your convenience. All you need to take the course is a computer with Internet access, which means you have the freedom to take the course from just about any location you want to.
Study at Your Convenience
With our driving courses that remove points, you can study at your own pace, at a time and place that is most convenient for you. There's no schedule you have to follow, which means you can take the entire course all at your own pace. You can also log in and out whenever you want, so you'll never feel stressed or like you are getting too much information all at once. Our course is designed with you in mind, because we want to make it as easy as possible for you.
Keep Your Record Clear
By following the safe driving tips that your point reduction course will teach you, you'll be better prepared to avoid future points and traffic tickets. The lessons are targeted at specific defensive driving techniques, helping you understand the methodology behind hazard prevention and giving you the tools you need to anticipate situations and react accordingly.
Customer Support
If you ever have questions about the course, our customer support team is available 7 days a week. Every representative is also a certified driving instructor who can help you with issues ranging from registration to course completion and everywhere in between. Feel free to call or email us today!
Enroll Now!
Take your course the easy, convenient way and take it with I Drive Safely.