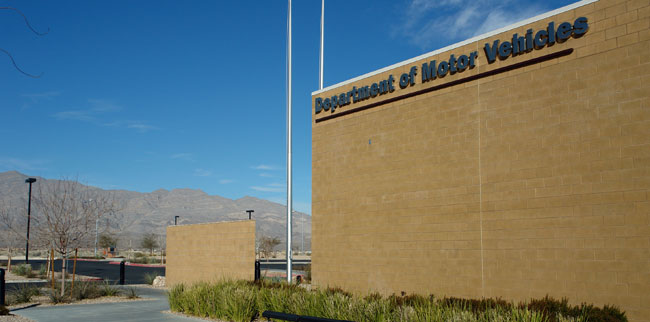 Take the course at your own pace
Study when and where you want
Use any computer
Fits easily into your schedule
Top 10 Reasons to Choose A DMV-Approved Online Traffic School
Don't waste your precious Saturday in a classroom! Most states have a list of DMV-approved online traffic schools that offer a fast, convenient, and reliable alternative to the traditional classroom-style learning environment. Here are 10 amazing reasons to choose online and meet your DMV traffic school needs.
Remove a Ticket Fast: You may be wondering, "What is traffic school?" Traffic school can be the solution to all of your traffic ticket problems! You can dismiss a traffic ticket, earn a point reduction or point credit, or even lower your insurance rates by completing a state-approved traffic school program. You don't have to wait years for that ticket to drop off your driving record. In most states, completing a DMV-approved online traffic school class can erase a ticket and improve your driving record quickly, so it is well worth using a driving school for tickets.
Save Money: Some courts will reduce your fines when you complete a DMV traffic school class. Look into the court requirements and regulations in your area before you sign up with an online traffic school, and be sure you are using one of your DMV-approved traffic schools.
Reduce Insurance Premiums: When you take traffic school online, you will learn current traffic laws and safe driving techniques. And better yet, you might save yourself some cash! Insurance carriers in most states offer up to a 10% discount to drivers who complete a DMV-approved traffic school course, and you can meet that requirement through an online class.
Take it Anywhere: Gone are the days of sitting in a boring classroom for 8 hours. From home, in the park, on your lunch break - as long as you have an Internet connection you can log in and take your online traffic school class anywhere you want.
Work at Your Own Pace: Maybe you want to breeze through your online traffic school class in one sitting, or maybe you'd prefer to take it in little chunks. With unlimited logins you can study and learn when it's convenient for you.
Stress-Free Environment: Don't rush. Rewind, review, and absorb lessons to ensure you're really retaining your DMV traffic school education. You're in control of your learning process when you take traffic school online.
Entertaining Lessons: No more boring black-and-white texts and tedious lectures. In this modern era, DMV-approved online traffic courses utilize up-to-date technology like 3D graphics, animated lessons, and fun and engaging audio.
Up-to-Date Information: Online traffic school classes, like those offered by I Drive Safely, are updated in real time. Laws change fast, so we work hard to make sure your driver's education is current, accurate, and of course approved by your DMV or other local governing body.
Fast, Hassle-Free Certification: The sooner you get your certificate of completion, the sooner you can submit it to the court or your insurance provider. When you complete an I Drive Safely DMV-approved online traffic school class, your certificate of completion is processed the same day, so you'll get it fast. Plus we'll ship it out to you at no charge.
Get Questions Answered - Anytime: You might be cruising through your online traffic school class at midnight - no problem! I Drive Safely offers 7 days a week customer support so all your questions will be answered any time of day.
More Information on DMV Traffic School Eligibility
For the best information on DMV traffic school eligibility and approval, call I Drive Safely or just contact your local court. Your eligibility requirements are different in each state, especially in places like California, Florida, Texas, Kentucky, New York, and Virginia. However, just keep the following in mind when you're seeking out your eligibility info:
Make sure your drivers license is valid
There's no mention of drugs or alcohol on your citation
Your driving record does not show any failures to appear in court or unpaid tickets
You have not attended traffic school in the last 12 to 24 months for another citation
Your speeding ticket proves you did not go 25 mph over the speed limit
A commercial vehicle was not involved with your violation
Tips for Traffic School Extension
Certain situations come up in life where you're unable meet your deadline to complete traffic school. Usually, you have 30 days. If you need more time to complete it, you can file an extension by contacting the court or checking your state DMV website to see if you're eligible. Certain violations are not eligible to receive an extension, so make sure you check with the court to see if you qualify. You may have to show up in person to ask for an extension from the court. Be prepared to provide valid reasons — either in person, online or by mail — as to why you need an extension. What's more, always be on time and ready to go if you're ever asked to show up at court. Absences are especially frowned upon, and grounds for even more trouble with the law.
Tips to Get a Traffic School Exemption
Getting out of traffic school altogether takes a lot of work on your part. And, it starts the moment you get pulled over by a police officer. Mind your manners and your temper. Be calm, be cool and be nice to the officer, following their directions the best you can. Given the right set of circumstances, he or she may decide to give you a free pass from getting a ticket, which means you're in the clear from having to attend traffic school.
However, traffic ticket exemptions are not often the norm. If you do get one and are required to go to traffic school, call the court and see if you can pay a fine instead. You then may be asked to show up in court to have your request heard by a judge. Again, be on time and be courteous. You never know if they might dismiss your case.
But if you find there's just no way around attending traffic school, don't bother sitting in a boring classroom all day. Get it done on your schedule and go for the online experience.
Remember, if you're searching the Internet for an online traffic school provider, always look for your state's approval to ensure you're taking a quality course and if you have any questions about our traffic school for speeding tickets then get in touch!