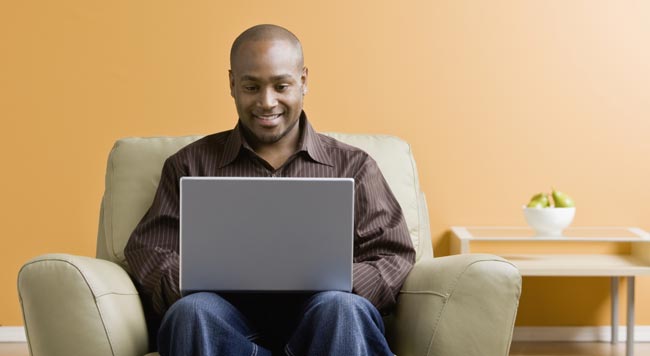 Driving School Online with I Drive Safely
Quality up-to-date course curriculum.
Satisfy your traffic ticket and insurance discount requirement.
Refresh your driving skills with our quality online courses.
Certified instructors available 7 days a week for customer support.
Don't waste your precious Saturday in a classroom. For a fast, convenient, and reliable way to take your driving school class, choose online!
What is Online Driving School?
An online driving school class will teach you driving safety, current driving laws, and defensive driving techniques. But rather than sitting in a boring classroom for 8 hours, listening to mundane lectures and flipping through black-and-white texts, with online driving school you can enjoy interactive, entertaining lessons-on your own time.
Topics covered in an online course include:
Review of current traffic laws
Valuable defensive driving techniques
Risks of DUI, distracted driving, or other impairments
How to handle driving emergencies
Car basics
Who Should Take Online Driving School?
Whether you're a new driver, an experienced driver looking to save some cash, or you recently got a ticket, online driving school can help.
New drivers who need to meet a classroom drivers education requirement to get their drivers permit or license can choose to take an online driving school class. With fun lessons, quizzes, and practice tests, you'll learn everything needed to pass your written driving exam.
In some states, insurance providers offer up to a 10% rate reduction when you complete a defensive driving course. Therefore, taking a driving school class online is an easy way to reap the benefits of lower rates! This is especially helpful for mature drivers who have clean driving records and want to freshen up their knowledge of ever-changing traffic laws.
And for those drivers who've made a mistake and want to preserve their record, an online driver education class is the way to go. Regulations vary from state to state, but taking a driving school class online can be a hassle-free way to remove points or a ticket from your record, and prevent your insurance premium from skyrocketing.
How to Take an Online Class
You won't believe how easy online driving school can be. You can choose to log in to your course using any computer with an Internet connection - your schedule is entirely up to you!
Study and learn at your own pace with unlimited logins. Your spot is saved so you'll start again exactly where you left off. And with an online course you can rewind and review lessons over and over again.
Why Is Online Better?
Online driving school is designed for success. Unlike a classroom driver education course, online driving school gives you the freedom to study, learn, and pass the class at your own pace. It doesn't matter which state you received your ticket in, or what kind of schedule you have. Drivers from Arizona to Texas to Florida and beyond can clear their driving records without the hassle of attending a classroom course or rearranging their daily lives to study on a strict timeline. We offer flexible, convenient driving school courses for California, Michigan, New York, Virginia, Kentucky... in fact, we have more state approvals than any other online provider!
Other Unique Benefits Include:
Interactive & engaging lessons
Entertaining animations & audio version
Unlimited logins
Up-to-date materials & accurate information
Why Choose I Drive Safely?
Choosing a cheap online driving school isn't an ideal way to find the right driving school. It's important to select a reliable, state-approved provider when you're shopping around. When you take your online driving course with I Drive Safely you're choosing a hassle-free, award-winning online class that's guaranteed to meet all your requirements.
You can be 100% confident in your choice, knowing you'll find our state approvals right on our homepage. Once you finish our online driving school class with I Drive Safely we'll process your completion certificate the same day and ship it out to you at no charge! Plus, you can get help anytime, anywhere. Our friendly and helpful customer support team is available 7 days a week.