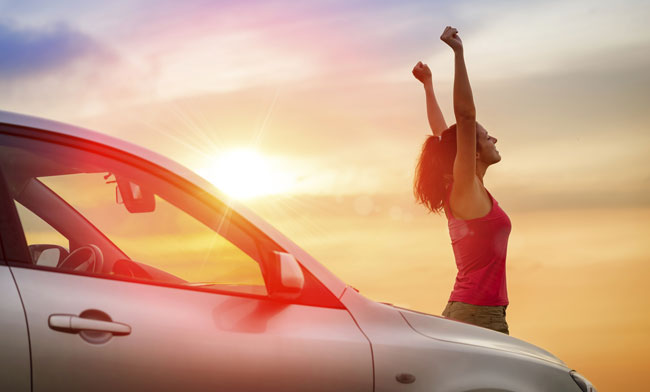 Defensive Driving - Insurance Discount Course
At I Drive Safely we think taking an insurance discount course should be as quick and painless as possible-that's why we offer an online alternative. Our under 55 insurance discount course includes everything you need to get your defensive driver insurance discount without having to leave home!
Completely sidestep the classroom course
No lectures to listen to
Work whenever you have time
Simple and Straightforward
Getting an insurance discount doesn't have to be a hassle. With our insurance discount online course you will get all the same information you would in a normal defensive driving course, but with all of the added benefits of online learning. Our innovative course material is organized into clear, concise chapters that feature fun animations and videos alongside informative text.
This effective method keeps you interested and engaged longer, so you will be able to complete the course with little time and effort.
Insurance Discount Driver Safety Courses
I Drive Safely is committed to helping you lower your insurance rates! Our standard courses and our special mature driver safety course help users to obtain insurance discounts. Our dedicated team of e-learning experts have created courses that are user-friendly for people of all ages.
Learn state-specific laws
Be more confident behind the wheel
Learn how to avoid accidents
Check with your insurance provider to find out what kind of insurance discount you may receive by taking this course.
Satisfaction Guaranteed
Your satisfaction is important to us - we're so confident in our insurance discount online course that we offer a money-back guarantee, and our team of rapid-response customer support representatives is available to you anytime day or night should you have any questions or concerns. Feel free to call or email us today - we're here to help.
About Us
In several states, auto insurance agencies are required by law to provide insurance discounts of 5-15% to individuals who take a special course. I Drive Safely has already helped thousands of people save money on auto insurance. We have even developed a mature drivers course specifically designed to help individuals age 55 and over to obtain discount auto insurance.
Live Customer Support
At I Drive Safely we are committed to making your learning experience as easy as possible. That's why we offer 7 days a week customer support. You can contact our customer support team by phone or email. They will gladly answer any questions you may have regarding our courses.