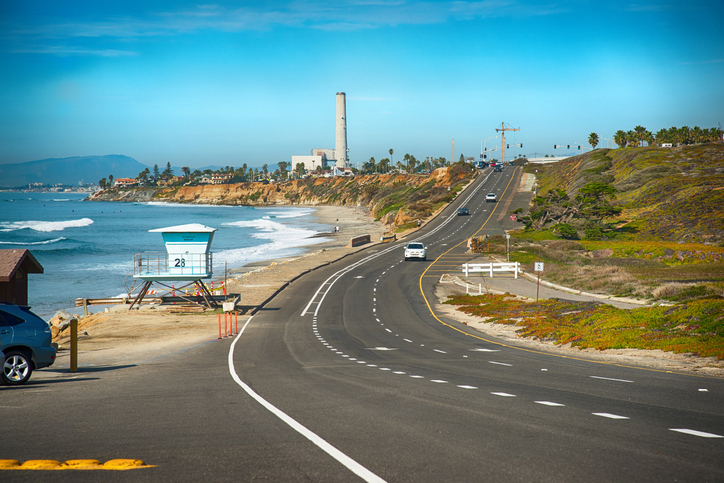 Summer is upon us—driving season. Between family vacations, summer jobs, ideal weather, and lazy Sunday drives, we tend to do a lot more driving.
This is also the season that brings us several holidays, starting with Juneteenth, and including Father's Day, Summer Solstice, Independence Day, Labor Day… heck, you might even celebrate National Marshmallow Toasting Day (August 30). With that in mind, we wanted to provide some driving tips to help you make the most of every celebration.
Good Weather Means More People
This is the season that kids and educators have (mostly) free, so chances are you'll see people outside more than usual. Enjoying the weather, enjoying their free time, and enjoying safety. That last one is where you come in. More people means more likelihood of someone not looking, and more opportunity for disaster.
If you go to the beach, for example, you'll see people jaywalking a lot more than usual. You'll also see people jockeying for hard-to-find parking spaces. By keeping a close eye on the amount of pedestrians in the area.
There are two things you can do to help stay safe:
Plan accordingly (check a listing of holidays and local parades, events, etc.) to see if you're travelling in high-volume areas, or during high-traffic events
Stay alert when behind the wheel. If you go from a long empty road to a downtown area, you have to be aware of pedestrians.
A Little Care Goes a Long Way
Chances are you're driving more frequently in the summer, or for extended periods of time (road trips, family vacations, etc.), so taking care of your car at the beginning of the season is a good habit to get into.
Check the coolant levels: Your car burns a lot hotter than you do, and it can get thirsty. Make sure to check your radiator for the level, concentration, and condition of the coolant.
Check your tires: Has it been 5,000 miles? You should get them rotated. Not only will this aid in traction, it will prolong the life of your tires. Use a tire pressure gauge to make sure they are properly inflated, for the same reasons.
Check your air conditioner: It's summer, so you'll know right away if you need to get this fixed. Nobody wants to spend their summer sweaty and uncomfortable!
Check your wipers: The summer heat can dry out and crack the rubber on your wipers, so be sure to keep an eye on them as well. You don't want to get caught in a summer storm with faulty blades.
Plan Ahead for the Most Pain-Free Road Trip
When you're finally ready to hit the road and create some sweet summer vacation memories, it's probably best to study your routes ahead of time. Create an itinerary and research your journey so you have a general idea of where to go, which freeways to take, and the roads in unfamiliar lands. This solves multiple problems:
If you're concerned about traffic, plan on leaving for your destination fairly early or during the late evenings, when roads are typically free of congestion. However, don't forget to take sunrises and sunsets into consideration – they can significantly hamper your vision on the road. And if you encounter traffic, remember: the car horn is a driver safety feature, not an anger management tool.
Give the Road Your Undivided Attention
Above all, be sure to give the road the respect and focus it deserves. If you're not putting 100% of your focus on your travels, you're not a safe driver. Keep these few tidbits in mind when you're in the midst of a cross-county trek:
Even if you're a passenger, it doesn't hurt to be aware of the road. Non-driver driver safety can be immensely helpful to your driver, especially in foreign lands and roads less traveled.
Driver Safety Leads to Unforgettable Summer Memories
By simply being aware of these tips, you too can have a summer full of incredible celebrations and cherished memories – and free of any driver safety drama. Whether it's Juneteenth, Independence Day, or Labor Day, a summertime holiday is best commemorated without any roadside incidents or highway shenanigans.