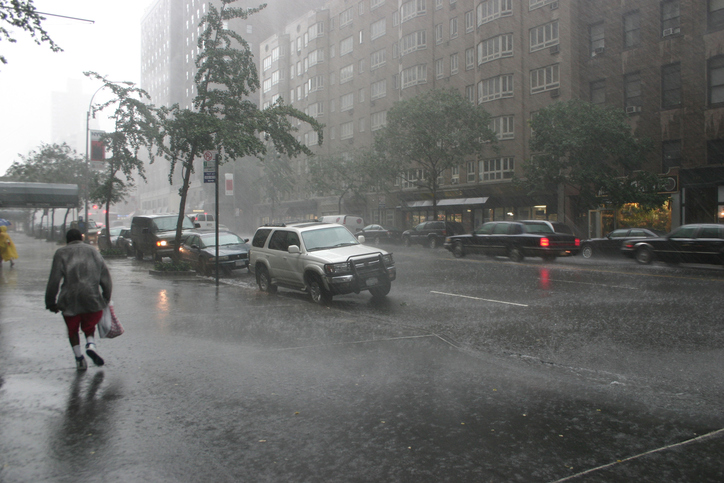 With winter comes a laundry list of weather conditions that can affect how we drive. Whether it's an enormous blizzard or a flood-inducing storm, each of these circumstances call for higher road awareness and a greater sense of care and safety on the highways.
However, most people don't realize that there's a third, potentially greater risk during the winters: wind.
The Worries About Wind
While a slight breeze doesn't do much to road conditions, heavy winds can be just as dangerous (if not moreso) as a rainstorm or a snow flurry. Consider the potentially dangerous effects of wind:
High-octane wind can blow a number of objects onto roads, including tree branches, tarps, and other dangerous debris.
Wind can also be strong enough to knock down trees littering the sides of roads.
Vehicles with high, narrow profiles (such as large vans, trucks, and 18-wheelers) can also meet the same fate as trees.
Vehicles towing objects, such as tow trucks and trailers, can lose control of their cargo – and thus lose control of their automobile.
A combination of wind and rain can wreak havoc on power lines, blowing transistors and potentially encasing the road in darkness during the evenings.
We don't really think much of it, but when winds are strong, they can prove to be a formidable foe to road and driver safety.
Maintaining Proper Driver Safety Under Heavy Winds
As is the case with other winter driving conditions, having a sense of high road awareness is the best way to combat a windy situation. Think about how you normally drive, and dial it back to a more careful, secure level.
Keep both hands firmly on the wheel. Even if you have a relatively low-profile vehicle, your driving can be affected by sudden gusts of wind.
Drive below the speed limit. Speeding while it's windy is a surefire way to lose control of your car.
Turn on your headlights and maintain a safe distance from the vehicle in front of you. High winds may kick up dust and dirt suddenly and without warning, instantly hampering visibility on the road.
Keep an eye out for larger vehicles. This includes high-profile vehicles, as well as those towing cargo, such as 18-wheeler trucks and buses. A sudden large gust of wind can easily cause these vehicles to lose control – or worse, tip over.
Be constantly on the lookout for foreign objects. Tree branches and other debris can easily get in your way and cause an instantly dangerous situation for you and other drivers.
When you come to your destination, try to avoid parking under large trees and power lines. The last thing you want to deal with after a safe drive is a wrecked vehicle due to a fallen tree or downed power lines.
Most importantly, if winds are so bad that you don't feel comfortable driving, simply don't drive. If it's not an important trip, wait out the windiness until conditions are more manageable. Safety is important, but your life is what really matters.