Florida Driver License Prep Course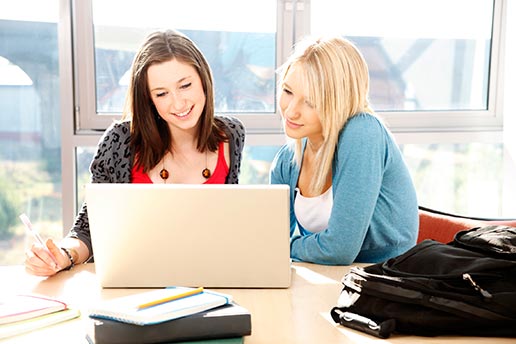 You can even take your course online!
Taking a Florida Drivers License Prep Course
Getting a Florida drivers license is proof that you possess the knowledge and responsibility required to be behind the wheel. This is why the government requires that you go through great lengths before being able to get one.
To obtain a drivers license, you will have to take an examination to evaluate your knowledge behind the wheel. Passing the exam is always a requirement, whether you are a new state resident, a first-time driver, or someone who wants to get his driving privileges reinstated. This examination includes vehicle and equipment rules, traffic rules, and information about different types of vehicles. A drivers license prep course will get you ready faster than you could on your own.
Know What to Study for the Written Exam
The examination for your Florida drivers license will cover a wide variety of information. One of the best ways you can study for your written exam is by reading the Florida driver's handbook. Be prepared by studying the following:
Dangers of using alcohol and drugs while driving
Defensive driving
When to give the right-of-way
Driver responsibilities, vehicle inspections, and the importance of driver licenses
Making the right signals: stopping, turning, parking, standing, passing, etc.
Driving in emergency situations
Traffic signs and signals: warning signs, pavement markings, multi-lane highways, stop lines, pedestrians, crosswalks, intersections, etc.
Take an Online Driver Prep Course
Driver prep courses are always available online. These crash courses will get you a big step forward in getting your license. They systematically arrange the topics for easier comprehension, and their multimedia elements will make sure that you retain the information.
Driver License Prep Course Requirements
It is very important to meet all the requirements needed for the examination, such as having completed forms and documents.
You must provide two forms of ID, which can include your U.S. passport, birth certificate, certificate of naturalization, and certificate of citizenship. You'll also need proof of your Social Security number, such as Social Security Card, W-2 form, documentation from IRS, or a paycheck stub. Two proofs of your residential address are also needed. These include the transcript for the current school year, unexpired professional license, W-2 or 1099 form, utility bills or financial statement mails less than two old months, and current home or car insurance policy or bill.
Know When to Take Driver Education
You can immediately take a driver education course as soon as you turn 18. It is the minimum required age. Applicants who are under 18 years old can also take a TLSAE Drug and Alcohol course with their parent's or guardian's consent.
Pass Your Licensing Test
The examination can be difficult but doing some preparation ahead of time can make it much easier. One of the best ways to ensure a passing grade is by taking a driver license prep course. Also make sure you get enough sleep the night before the test. Eat a healthy breakfast and don't rush during the test. If you come across a very difficult question, try to re-read and understand before picking the best choice. If you follow these basic preparation tips, you should be have no problem passing your license test.