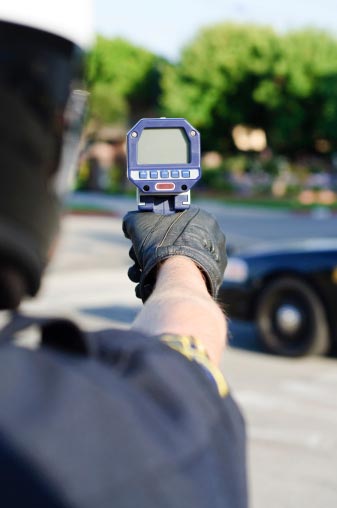 Florida Traffic Ticket: Everything You Need to Know
Traffic tickets are a pain, whether it's your first time dealing with one or you've been around the block (hopefully not!). That's why we've put together this guide to Florida traffic tickets—we want to clear everything up so you know what you're dealing with.
Understanding the Florida Point System
Typically, one of the penalties that comes with a traffic ticket is points on your driving record. But what exactly do these points mean? They serve as a way to keep track of how well you are driving—the more points you earn, the more you are viewed as a risk on the road (and therefore, the more your insurance company may want to raise your rate).
The number of points you receive depends on the traffic violation you were convicted of. In Florida, you can receive 3, 4, or 6 points for an offense. There are hundreds of driving violations, but a few examples include:
Failure to yield right-of-way to pedestrian: 3 points
Failure to stop for school bus: 4 points
Leaving the scene of a crash without giving information when there is more than $50 of damage: 6 points
Removing Points from Your Record
If you are eligible, you may be able to get the points from a citation removed from your record. You will need to elect to take a driver improvement course when you pay your ticket. You can do this in person or by mail. To elect to take Florida traffic school by mail, simply:
Note on your ticket that you intend to take a traffic school course
Fill out the affidavit that comes with your ticket envelope.
Be sure you get your signature on the affidavit notarized.
Mail in your ticket and affidavit within 30 days to the Clerk's office in the county where you got your ticket.
How Do I Know If I'm Eligible?
You will need to meet these requirements to be eligible to take a Florida traffic school course:
You have not attended traffic school within the last 12 months.
You contacted the court within 30 days of getting your citation.
You are not a commercial driver license (CDL) holder.
If you are granted permission to take traffic school, you will be responsible for bringing your Certificate of Completion to the court as proof that you did in fact take a course.
Suspensions for Point Accumulation
Because points indicate poor driving behavior, accumulating too many of them within a short period of time will lead to penalties. Your Florida license will be suspended for the following:
12 points within 12 months: 30-day suspension
18 points within 18 months: 3-month suspension
24 points within 36 months: 12-month suspension
Handling Your Florida Traffic Ticket
When you get a traffic ticket, you can either plead guilty or not guilty. If you decide to plead guilty, you will need to pay the ticket fine; if you choose to plead not guilty, you will need to plead your case in court.
Pleading Guilty
When you get a citation, you will be dealing with a court in the county where you were ticketed. So even if you live in Palm Beach, if you were cited in Broward, you'll be dealing with your ticket in Broward.
All the information you will need should be listed on your ticket. If you have questions, contact your court. But generally, you will be able to pay your ticket in one of four ways:
Online
In person
Via mail
Via phone
What Happens After I Pay My Ticket?
Once you pay your Florida traffic ticket (and admit guilt), a few things will happen:
Points will be added to your driving record.
Your car insurance premium may potentially go up.
Your Florida driver license could be suspended, if you have too many points.
 You may be able to take a driver improvement course to avoid getting points on your record. Contact your court to find out more about this option.
Always check your driving record after you get a ticket. Be sure that the right amount of points has been applied, or removed if you successfully completed a driver improvement course. Your driving record is one thing you always want to ensure is accurate.
Pleading Not Guilty
The good news is that, if you get a ticket, you're able to fight it in court if you believe that you are innocent. Your ticket should include specific instructions on how to contest your ticket. Typically, you will need to:
Let your court know: You should be able to call your court to notify them of your decision and to schedule a hearing.
Consider hiring a traffic ticket attorney: Because you will have to plead your case in court, it can be a good idea to get a traffic ticket attorney. They can help you navigate the legal process.
Get ready for your trial: Your traffic ticket lawyer (if you have one) can help you with this. If you are going to be pleading your case alone, you will need to organize and prepare your case, including contacting witnesses if you have any.
Plead your case in court: You will plead your case in front of a judge, who will determine if you are guilty or not guilty of the offense. If you are found not guilty, you will not have to pay the citation fine. If the judge finds you guilty, you will be given information on what will come next (paying your fine, paying any court costs, etc.).
The most important thing is that you respond to your ticket in some way; ignoring it will not help you. In fact, you could even face a D-6 license suspension for failing to respond to your ticket on time. Your license will remain suspended until you take care of your ticket and pay the required D-6 reinstatement fee. Don't let this happen to you!