This is a guest blog post from author David Lye. David is adamant that proper car care can lengthen the life of a car. He works with Privatefleet.com.au, a car-buying service based in Australia.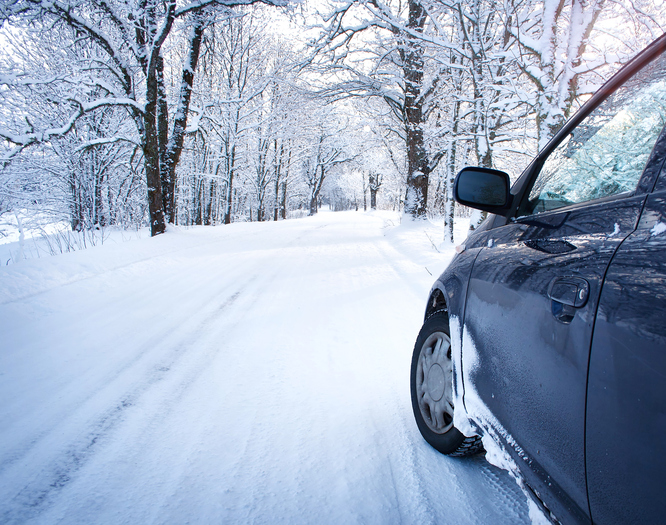 We love our cars and certainly want to take care of them. Sometimes that means letting them sit out the harsh winter months in the safety of the garage. Before you tuck your vehicle away for hibernation, follow these 10 easy steps to be sure she wakes up ready to hit the road.
Step 1: Start with a thorough detail and wax. Any contaminants left on the paint prior to storage can do damage, especially things like tree sap, bird droppings, and residue from acidic rain. Cleaning the interior ensures that no forgotten french fries or garbage attracts rodents.
Step 2: Now that it's all clean, take your car on a good long drive (at least 30 minutes) so that the vehicle can bring itself up to ideal operating temperature. This will ensure that the entire engine is lubricated, that the cooling system is completely circulated, etc.
Step 3: Take care of your fluids by checking all levels and topping off as needed. Be sure to do one last oil change too – over time, oil breaks down just by being exposed to the atmosphere. Oil that's 3 months old now will be 6-8 months old when you start your car again, and that's too old.
Step 4: Fill the gas tank and add a fuel stabilizer such as Sta-Bil. Gas kept in a tank for longer than 6 months without a stabilizer can do serious damage to the fuel tank and fuel lines. Diesel owners should also add a stabilizer, but for different reasons.
Step 5: Before you park the car in the garage, double-check that all the vents are closed, windows are closed, convertible top is up and completely sealed, etc.
Step 6: Place a plastic drop cloth on the floor of the garage and drive onto it. This will save your floor from fluid spots. Flattened cardboard boxes also work.
Step 7: If your parking area isn't heated, remove the battery and store it in a warm, dry place, preferably not directly on a concrete floor (batteries discharge more quickly sitting on concrete, because concrete soaks up heat and forms a temperature gradient inside the battery).
If you'll be storing the battery for more than a month, use a battery maintainer. A battery maintainer is basically a "smart" charger that only turns on periodically. While you're at it, pop off the windshield wipers and take them inside. This will keep them from sticking to the glass.
Finally, any modern vehicle that's being parked longer than a week or two should have the battery disconnected. New vehicles have a tendency to discharge batteries over time due to all their computer components.
Step 8: Keep the critters out. Fill a small bag with mothballs, tape it closed, and toss it in the car to keep rodents at bay. Stuff a rag in the exhaust pipes to block off prime nesting spots, and you would also be wise to crawl under the car and check for any likely nesting areas (some newer cars have cabin air filters with their own air inlets underneath the vehicle). Setting out a few mousetraps in the garage is a good idea too.
Step 9: When you park your car for extended periods, flat spots can develop on your tires. A good way to combat this flat spotting is to over-inflate your tires a bit. If you run the pressure up to the number printed on the sidewall (usually 50-60psi) that will prevent flat spotting as much as possible.
Step 10: Leave the eBrake off, lock your doors and top your vehicle with a quality fitted cover (unless you live in a particularly humid area, in which case skip the cover as it will only cause condensation issues).
Next, make a list of all the steps you took prepping your car for winter so you can undo them all in the spring. A forgotten rag in the exhaust will be problem if forgotten. Proper maintenance and storage will help your vehicle wake up this spring bright-eyed, bushy tailed and ready to hit the road.