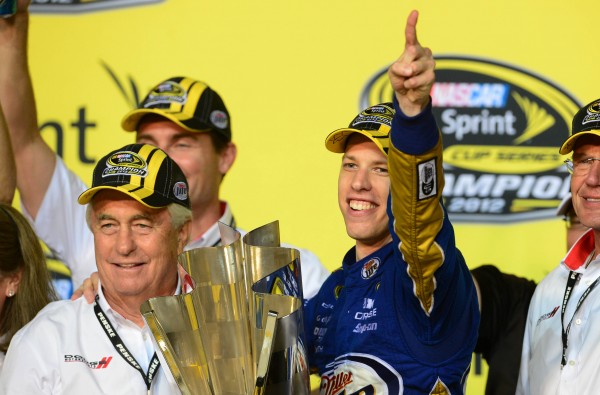 In the world of NASCAR racing, Michigan finally has something to rev its engine about.
While Detroit is well-known as the Motor City, the Mitten State has never had a driver bring home a top racing award…until now. On November 18, 2012 Rochester Hills native Brad Keselowski beat out 5-time champion Jimmie Johnson to become the first-ever Sprint Cup champion to hail from Automotive Alley.
Keselowski, who grew up racing the tracks at Clio and Birch Run, finished the race in 15th place, which was the exact placement he would need to guarantee a victory.  His victory secured the first-ever premier NASCAR win for the Penske racing team, and also gave Dodge its first championship in nearly 40 years.
Detroit, whose automtive prowess has recently reemerged with both the revival of the Big 3 and Chrysler's successful "Imported from Detroit" campaign, now has yet another accomplishment to add to its long and impressive history.
Remember, though – racing should be left strictly for the pros! If you've been caught acting like a speed demon out on the Michigan streets, you make want to look into a Michigan Basic Driver Improvement Course to avoid having the brakes put on your driving privileges for good.