Of all the dangers teens may face, underage drinking is among the worst. Whether teens are experimenting with beer, wine, or other liquor, alcohol presents a serious—and potentially deadly—threat. Compared with non-drinking classmates, teens who drink are more likely to:
Die in a car crash
Get pregnant
Flunk school
Be sexually assaulted
Become an alcoholic later in life
Take their own life through suicide
With prom and graduation season fast approaching, it's important to equip parents and caregivers with the tools needed for talking with kids about alcohol. To assist parents with the sometimes difficult, but potentially lifesaving, conversations about alcohol, MADD has partnered with Pennsylvania State University's Dr. Robert Turrisi on the Power of Parents™ program that provides guidance for talking with teens about the dangers of drinking before age 21, and is based on a research proven model that reduces underage drinking by as much as 30 percent.
Alcohol is the drug most commonly used by youth—more than all illegal drugs combined. However, research shows that there's a disconnect when it comes to underage drinking: one out of five teens binge drinks, but only one in 100 parents think their child binge drinks.
The most costly assumption parents make is "my kids are good kids, and I can trust they'll make the right decisions," but research shows that clear and on-going communication about alcohol is critical in preventing underage drinking.
But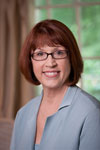 even if your kid isn't the one drinking, they can still be endangered by their choices. Just ask our National President, Jan Withers (pictured left), whose 16-year old daughter, Alisa, was a passenger of an underage drunk driver and was killed after the driver lost control at 120 mph and car veered into the woods and hit a guard rail.
Jan Withers says, "I tell parents to talk to your kids constantly about the dangers of drinking. Not just drinking and driving, but about the dangers of drinking. Educate yourself, educate your kids, and continue that education. Monitor your kids' whereabouts and behavior constantly. Make sure there are clear boundaries—no drinking, period—it's that simple. Follow-up with consequences if those boundaries are violated. And tell your children, 'Don't drink until the age of 21, and don't be involved with anybody who does.' That's my message."
Parents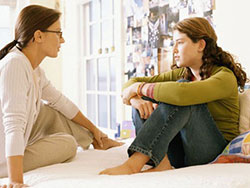 have the power to help teens make healthy decisions that can keep them safe. In fact, research shows that parents are the primary influence on their kids' decisions about whether or not to drink alcohol. That's why MADD created Powertalk21, the national day, on April 21st, to start talking about teens and alcohol. Each year, we focus on reaching as many parents as possible, with the vision that April 21st will become widely known as the day to talk about kids and alcohol. In preparation for PowerTalk21, parents can get tips and conversation starters, download the parent handbook and find a free 30-minute parent workshop at www.madd.org/powertalk21.