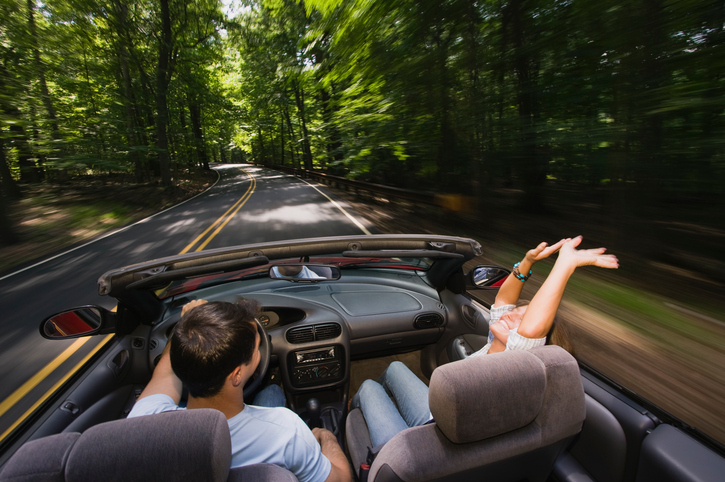 With the expense, inconvenience, and unpredictability that air travel can bring about, more people are driving to get to where they need to go. While seemingly more economical than flying, the costs of vehicle maintenance, fuel, lodging, food, and entertainment can quickly add up. Here are a few tips to prevent from overspending on the road, so you can enjoy your final destination.
Budget – Many people assume they are saving by driving, so they do not take into account the miscellaneous costs encountered on the road. Be aware that you will have to spend a certain amount of money.
Vehicle Maintenance – Before leaving for a trip, make sure to have your vehicle inspected properly. Car repairs are a necessary investment prior to any long road trip. By having a trusted mechanic check your car, you are less likely to find yourself stranded and at the mercy of the only auto repair shop for miles.
Fuel – If you have two vehicles, take the one that gets better gas mileage. It is also important to drive carefully and follow the speed limit. Aggressive driving (speeding, rapid acceleration, and braking) wastes gas and can lower your gas mileage. (For additional tips on saving gas, visit Fueleconomy.gov).
Lodging – There are many different options when it comes to lodging. If you are traveling with a larger group, especially with small children, you will want to make reservations in advance, to ensure a place to stay. Sign up for a hotel rewards program; these are usually free. You can earn points which can lead to a complimentary night's stay. If you are driving through any of the national parks, you can camp or rent a cabin for a relatively inexpensive fee. Most parks have a section of full service sites you can park near. These generally contain all of the modern conveniences of home.
Food – Food costs can quickly add up if you are not careful. To help keep costs down, bring an ice chest with sandwiches, snacks, and drinks. You can picnic at a rest area, and still spend less time than you would at a full service restaurant or an over-crowded drive-thru. These healthier options will also help you from feeling as sluggish during long days of travel. Homemade options are not only healthier, but they are usually tastier as well.
Entertainment– Check out the library! Audio books are a great way to pass the time during a long car ride. You can also get movies if your passengers have access to a backseat DVD player or a portable device.
Driving can be a fun and cost effective way to travel, especially with these tips. By spending less on the road, you can more fully enjoy your destination location, or start saving for the next big trip!