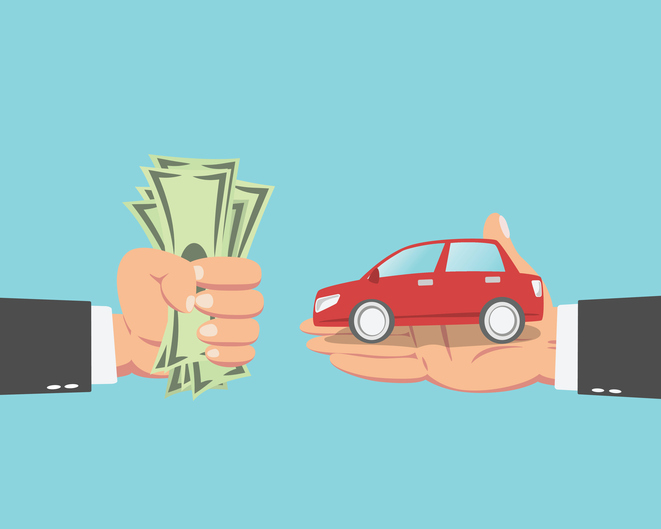 Looking to get a new car? If you're like most people, you first have to decide what to do with your old car. The first thing you need to do is figure out how much you're going to get for your old car.
What's Your Old Car Worth?
Kelley Blue Book has long been the industry standard for price. They are a tried and trusted resource, and even if you don't want to look to them for information, you can be sure that your potential buyer is.
Kelley Blue Book looks at the year, make, and model of your car, and factors in the mileage to calculate just how much your car has depreciated. It also factors in any non-standard or aftermarket options you've elected to put on your car, such as a spoiler or a navigation system. Likewise, if you tend to drive safely, you'll get a lot more than someone whose car looks like Sylvester Stallone at the end of Rocky.
To Trade In, or Sell Privately?
That is the question. It all depends – where will you get the most money? Which one is more of a hassle? It used to be that taking your used car to the dealer was the best way to avoid the agony of finding a buyer for your car, but you paid for it by selling your car for less. Nowadays, though, between Craigslist and smartphones, you can do almost everything while you're in line at Starbucks.
A trade-in is still the faster, more convenient way to do it, and you don't incur any potential costs for ads you place (you can even end up paying less tax on the new car you buy!). But when you sell it yourself, you're able to negotiate directly with the buyer, meaning you usually come out with more money. Also, dealerships may still want "cash down" on the new car – even with your trade-in. So if you don't have a down payment ready, you may want to sell it yourself, to get the cash for a down payment.
So what's the difference? Obviously, it will vary from car to car, but let's take a look at my car: A 2008 Honda Civic with 85,000 miles on it. Kelley Blue Book says I can get about $8,500 for a trade-in, but if I sell it myself, I could get up to $10,000. So the question is: Is it worth $1,500 for me to make a couple phone calls and spend a couple bucks? (You betcha!)
Before You Sell Your Car
Whether you're trading it in or selling it online, you're gonna want to clean your car up a bit. And no, this isn't the gas-station-drive-through car wash that you purchase as an afterthought when filling up. This time you need to get in there and clean.
The goal is to make every inch of your car look brand new. That Diet Pepsi you spilled last month? Time to scrub out the floor mat. The beef jerky in between the seats? You can no longer classify that as an "organic Teriyaki air freshener." It's got to go.
Get a bottle of rubbing alcohol and some Q-tips, and get into every nook and cranny. Use newspapers instead of paper towels when wiping the windows. And if you spot any rust, spray it with WD-40 and wipe clean with a rag. Make 'em think your used car is a new car. It may take a few hours, but in the end it's well worth the effort.