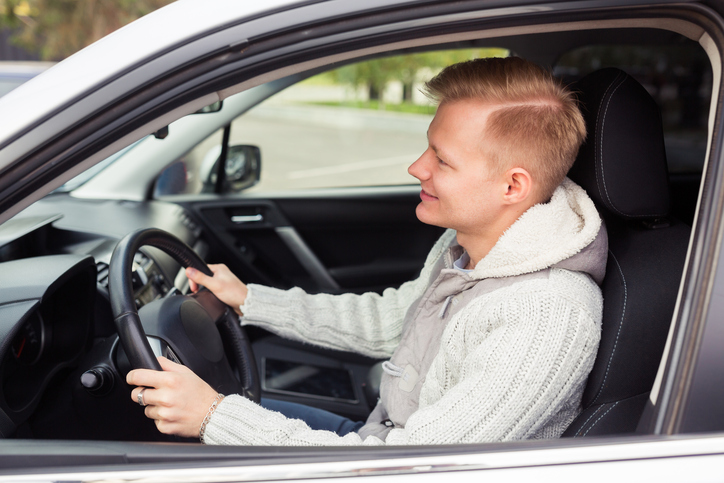 So, your teen's inching closer and closer to his 16th birthday, and you're thinking of buying him a car. Wondering what you should get him? After all, there are a lot of factors when it comes to vehicle selection, and when that vehicle is for your child, those concerns become all the more important. Here are some things to consider before shelling out the cash for a set of wheels.
Car Cost
First and foremost, you will need to figure out your budget and how much you are willing to spend. If you will be paying for the car yourself, you may opt for a less expensive vehicle. However, if you and your teen have agreed on a financial arrangement in which you are splitting the cost of the vehicle, or he or she is contributing to the cost, you may be able to spend a little more. Sit down and discuss the matter with your teen.
New vs. Used
This is an important consideration when going to purchase a car. There are pros and cons to each side: with a new car, you get more reliability, and newer, more advanced safety features. With an older car, you car insurance will cost less, and there are fewer controls and gadgets for your teen to mess with when he or she is behind the wheel.
Vehicle Size
For a new driver, there's a big difference between a small sedan and a large SUV. While larger cars like SUVs offer more front-facing visibility due to their raised height, it is often more difficult to see what is happening to the sides of and behind the car, compared to a smaller vehicle. With sedans and coupes, it is easier to maneuver and see around all sides overall. But too small of a car can lead to concerns about safety, should an accident occur. Be sure to find a car that your teen feels comfortable driving.
Safety Features
Your teen's car doesn't need to have all the latest and greatest features, like heated seats or a built-in GPS system, but it does need to be equipped with quality safety features. Ideally, your teen's car will have:
Front and side airbags
Anti-lock braking system (ABS)
Daytime running lights
Electronic stability control
Insurance Costs
No matter what kind of vehicle you choose, your car insurance premiums will go up when you add a teen driver to your policy. But there are things you can do to keep your rate lower than it would be otherwise. For example, older cars will typically cost less to insure than new vehicles, and economy cars are cheaper to insure than sports cars (more power means a higher likelihood of an accident).
Plus, you can take advantage of discounts your insurance company offers: there are rate reductions for multi-car policies, and if your teen is a good student, you may be able to get a Good Student discount, which often shaves around 15% off of your rate.
This may be a lot to think about, but when it comes to something as important as teen driver safety, it's worth the time and effort. So before you even head to the dealership, talk to your son or daughter about these considerations, and come to a mutual agreement on them. Good luck on finding that perfect car!