When you think about touring Europe by car, what comes to mind? Navigating narrow roads? Visiting popular landmarks? Making sure you're obeying different traffic laws? There's plenty to consider on a hop across the pond. But once you've squared away your travel itinerary, rental cars and decide to roam the roads on four wheels, here are several top destinations sure to lend an unforgettable experience behind the wheel.
First Gear is for France
Paris is a gem. But there's so much more to gain from the French experience. Start at the northeast end of the country on the Pas de Calais — a 160-mile round trip — to take in one of France's most scenic drives. You'll pass picture perfect beaches and wind through rural countryside that will give you pause to check off the words "French charm at its finest" from your travel itinerary or bucket list.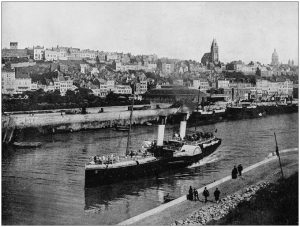 Worth a visit: The historic port in Boulogne. This city also features Europe's largest aquarium. After you've completed the drive and start your trek back south toward Spain, make time to visit the Normandy coast and pay homage to the allied forces who stormed the beaches on D-Day on June 8, 1944. And remember, France is huge. So, you're bound to have fun wherever the road takes you.
Shift into Second Gear in Spain
Watching flamenco in a candle-lit cave is sweetly Spanish. So is spying a herd of bulls charging through the streets of Pamplona. However, take 2 days to travel on the 300-mile Basque Circuit, which runs through the north end of Spain and part of southern France, and you're in for a different kind of experience. From the Pyrenees Mountains, to the fine waters of Biarritz, to the beautiful Bay of Biscay with its small fishing villages, this drive makes for a wonderful time on the road.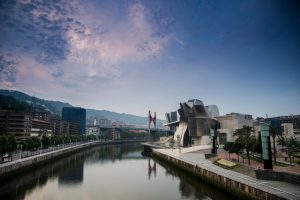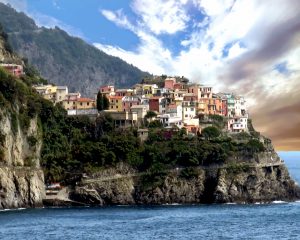 Worth a visit: Go see the Guggenheim in Bilbao. Just be warned, you're in Basque country where they speak an entirely different language — and it's not a dialect of Spanish.
A Third Gear Through Italy
Ever see those commercials where someone looks super elated test driving a vehicle on a winding European road? Your own twisting good time — one that's sure to make your heart flutter each time you hit the gas pedal — isn't too far off when you carve out some time for a grand tour through northern Italy.
Start in Turin, head down to Genoa and La Spezia en route to Florence, and back up to Bologna and Milan. You get mountains, you get coastline, and a feeling that only comes on strong when you're off the beaten path of places like Rome and Naples.
Worth a visit: As you trek through each town and city, stop wherever your heart desires. There are memories to be had at just about every turn in the road!
Find Fourth in the UK
To make sure you take in all that the United Kingdom has to offer, it's best seen by car. It's the home of the Mini, for Queen's sake! So, come up with a list of places you want to visit and map out a trip to get there. The country is mostly rural. So, what you see en route to those gorgeous sites is pretty similar everywhere else. You could spend 200 miles touring England from Glasgow south to Manchester with a little ferry hop to the Isle of Man for good measure. Then, reset your course on down to London and make sure you take the long way via the Norfolk coast.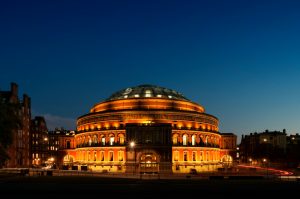 Worth a visit: If you can sneak in a show at The Royal Albert Hall in London, do it. And, a soccer (football) match is a sure way to feel the strength of that English pride. London is home to 14 Football League clubs. While you're at it, stop by the gates of Kensington Palace and you might even catch a glimpse of the newly-minted Royal Baby.
Wherever you decide to roam in Europe, keep your hands and 10 and 2 on the steering wheel and keep driving distractions at a minimum. Since you don't quite know your way around, be mindful of all traffic signs you see along the road and be courteous and respectful to the locals. You never know who may help point you in the right direction as you tour these beautiful countries.