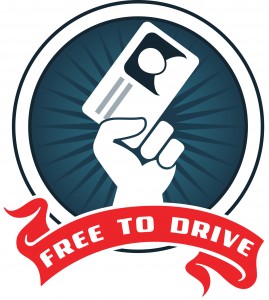 The day you thought would never come has finally arrived. You got your driver's license and now you are Free to Drive!
Think of all the wonderful places you can go now that you have reached this important milestone. I Drive Safely is proud to be a part of educating teen drivers across the United States through its online courses and resources, and helping keep teens safe on the road. And we're super proud of teens when they achieve all the steps necessary to become licensed drivers. So we want to celebrate this new found freedom with you!
If you just received your driver's license, we would love for you to hashtag a pic or video (no more than 15 seconds) of yourself with #freetodrive on Instagram, showing just how important this moment is to you. It could be you taking off on your first journey alone, your first mini road trip, or just celebrating with your new license in hand! (Just promise you won't take a driving selfie while you are in action. Not safe!)
Getting your driver's license is a huge accomplishment. Let's tell the world how it feels to be #FreeToDrive.