We're back with our second installment of Food Truck Nation! This week, we're hitting up the best of the east. Here are some East Coast mobile grub hubs that have been cruising the streets and cooking up eats for their Atlantic foodies!
Be sure to let us know your favorite east coast food trucks in the comments below!
Stop #1: New York City
A proverbial Mecca of street food, New York has quickly perfected the art of the roach coach and the gourmet food truck alike. But one of the best has to be Wafels & Dinges (which means "things" in Flemish), a food truck serving up delicious Belgian waffles in all sorts of innovative and mouth-watering ways. From breakfast and dessert waffles, to the savory BBQ pulled pork waffle, this truck has it ALL going on, and has been featured on CBS New York and New York Magazine in their list of the top city food trucks. The prices are cheap, and the treats are top-notch. They even beat chef Bobby Flay when he challenged them to a cook off of their own dish on his Food Network show, Throwdown with Bobby Flay! The waffle has since been renamed in commemoration of that sweet victory – "de Throwdown Wafel."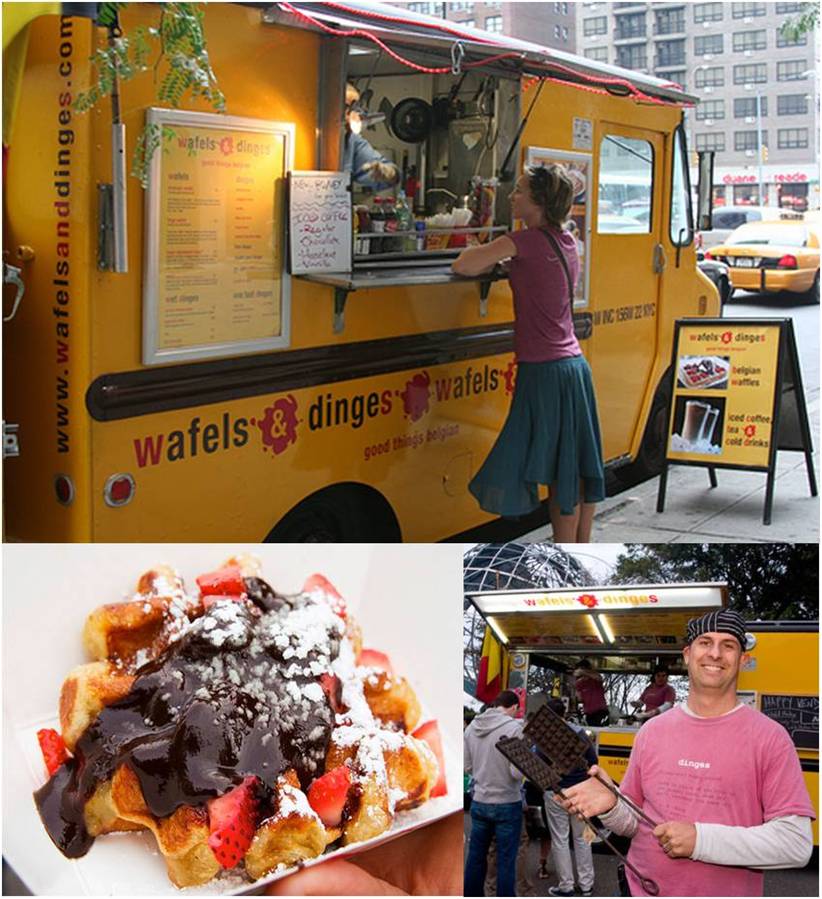 Honorable Mentions: Korilla BBQ (Korean barbecue; featured on The Great Food Truck Race); The DessertTruck (pastries, ice cream, cakes and pies; featured on Throwdown and Food(ology) with Mo Rocca)
Stop #2: Boston
Beantown has also caught the food truck craze, and one of their very best is Roxy's Grilled Cheese. This truck doesn't just serve up your basic American cheese on white bread – no, they delve into something a little more decadent. How does a Mac and Chorizo Melt sound to you? Or maybe a Green Muenster Melt with a side of hand-cut truffle fries? These bold chefs' sandwiches are so popular, they've been known to sell 400 in one day.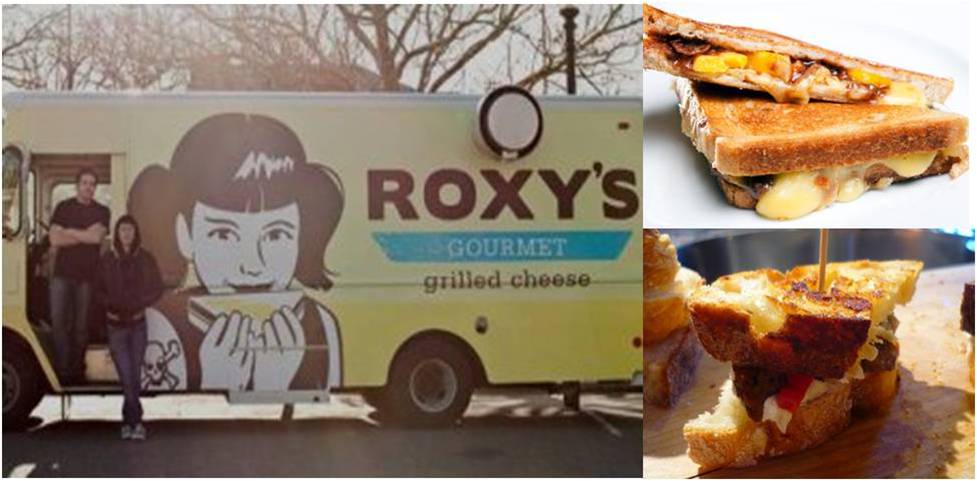 Honorable Mentions: Bon Me (Vietnamese fusion); Lefty's Silver Cart (organic vegan fare)
Stop #3: Washington, D.C.
Even the leaders of the free world need to grab some street food now and again, and D.C.'s food truck scene is most definitely up to the task. Our nation's capital boasts some seriously scrumptious options, but one of its tastiest is an expansion from its sister city to the north. The Red Hook Lobster Pound originally began in New York City, but has since opened another truck in D.C., and it has become HUGE with the locals. Serving fresh Maine lobster and seafood daily, this truck is the perfect place for Washingtonians to pick up a decadent Maine- or Connecticut-style lobster roll, or some locally-made whoopee pies by a neighborhood bakery. With lobster brought in directly from Maine and feeding both NYC and D.C., the Red Hook Lobster Pound truly has a handle on the east coast street food scene.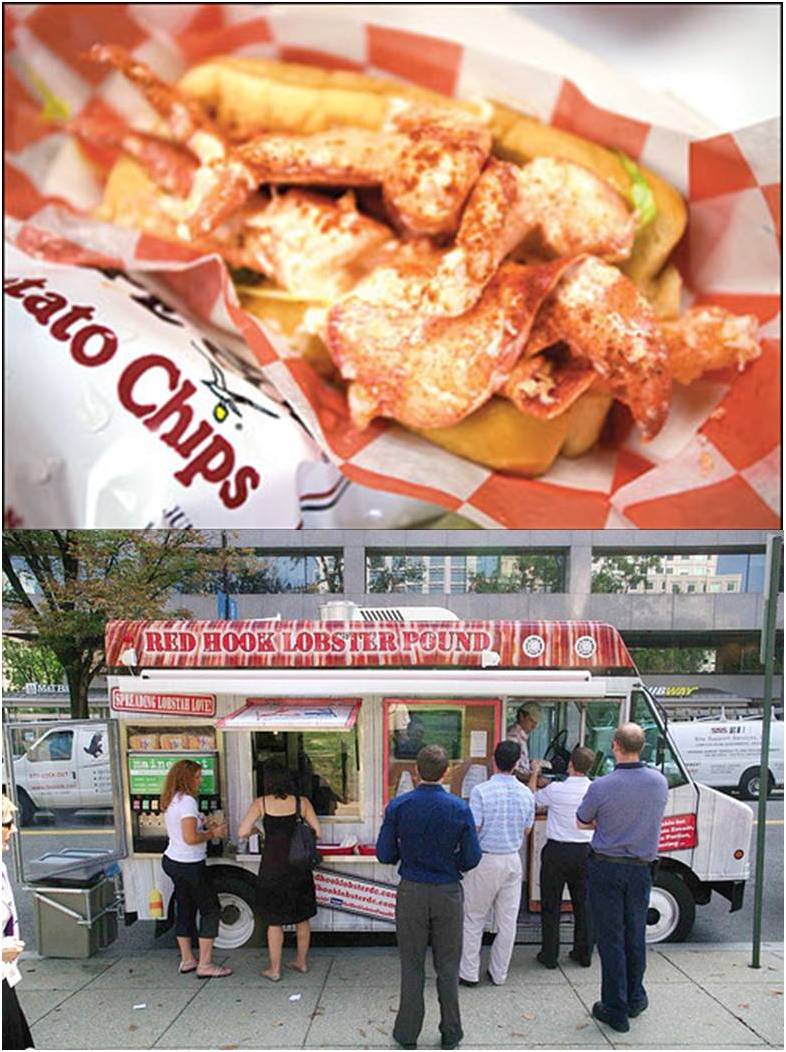 Honorable Mentions: The Fojol Bros. Traveling Culinary Carnival (Indian Cuisine); Curbside Cupcakes (cupcakes, of course!)