In these hard economic times, food trucks across the country have become all the rage. Diners are chowing down on gourmet food for great prices, dished up by award-winning cooks from the back of souped-up rides that rival some of the best restaurants in town.
What makes these mobile grub hubs so appealing? Over the next few weeks I'll be profiling some of the best food trucks across the nation, and giving you a mouth-watering taste of why the "roach coach" business is booming. Make sure to tell us your favorites, too!
First up: The Best of the West Coast!
San Diego
From Tweet-ups to food festivals to 5K Munchathons, food truck enthusiasts in California celebrate gourmet food served from these mobile restaurants. One of the most popular trucks (and my personal favorite) is San Diego's MIHO Gastrotruck, which serves elegant organic farm-to-table fare that would satisfy even the most dedicated foodie. From Portobello sandwiches to grass-fed burgers and carnitas tacos, MIHO dishes up delicious food for affordable prices.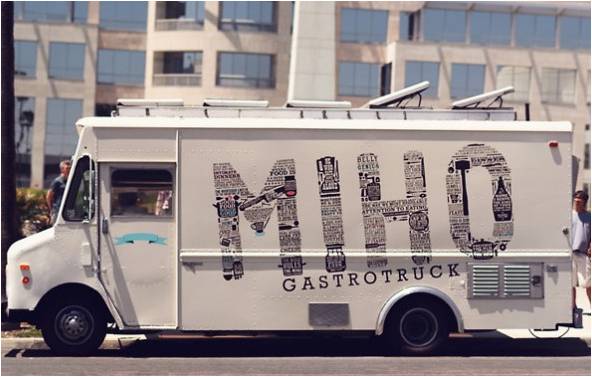 Honorable mentions:
MangiaMangia mobile – Italian cuisine; Sushi Ninjas – Japanese fusion
Los Angeles
Los Angeles is a food truck paradise, with over 200 LA food trucks operating within the city. One of Angelinos' unique favorites is Kogi, a Korean-Mexican fusion food truck where Korean BBQ meets Mexican flavors. Serving such mash-ups as kimchi quesadillas and tofu tacos, Kogi sees customers happily waiting in line for 45 minutes to get their LA street food fix. With 5 trucks up and running, they tweet their locations to Twitter followers, so loyal patrons can track them down in real time.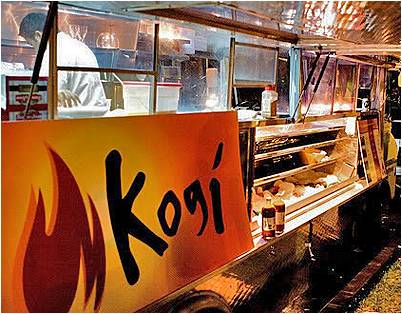 Honorable Mentions:
Nom Nom Truck – Vietnamese banh mi; Buttermilk – Breakfast gourmet truck
San Francisco
The City by the Bay has a lot to offer hungry NorCal patrons looking for a delicious fix. Each week, San Francisco food trucks gather together at Off the Grid to offer foodies their favorite fare in one location. One of the city's best-loved mobile restaurants is Cupkates, a traveling dessert bakery that was the first food truck in the Bay area. With two trucks in service, Cupkates offers such cupcake delicacies as salted caramel, tiramisu, and s'mores.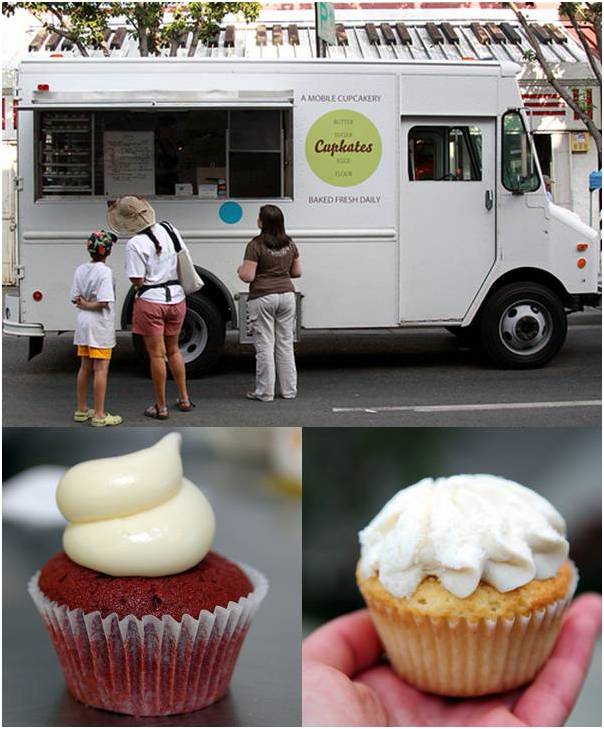 Honorable Mentions:
Curry Up Now – Indian street food; Roli Roti Gourmet Rotisserie – Organic roasted meats
Pacific Northwest
Locally called "food carts," Portland and Seattle boast some of the best roadside cuisine in the nation. The winner of the best food truck in America is Marination Mobile, a Seattle food cart cooking up marinated Korean-Hawaiian fusion meats and proudly declaring itself to be "America's Sauciest Food Truck." Marination's expertly-crafted food garnered such popularity that they now have their own brick-and-mortar restaurant serving the same excellent fare as their Seattle street food roach coach!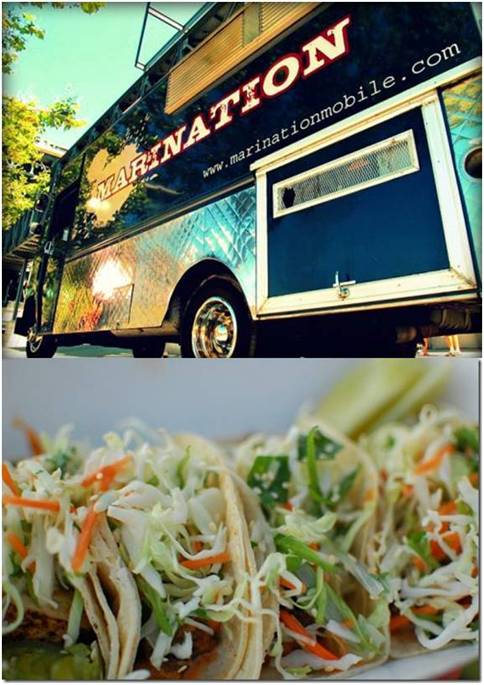 Portland's food cart culture doesn't slack, either. One of their stand-out food carts is Built to Grill, serving gourmet Italian food including gnocchi and garlic bread, but the penne a la vodka seems to be their crowning glory. The reviews for this Portland cart are screaming with praise, and everything is made fresh to order using local ingredients. The Portland street food scene is a little bit richer with Built to Grill roaming the roads.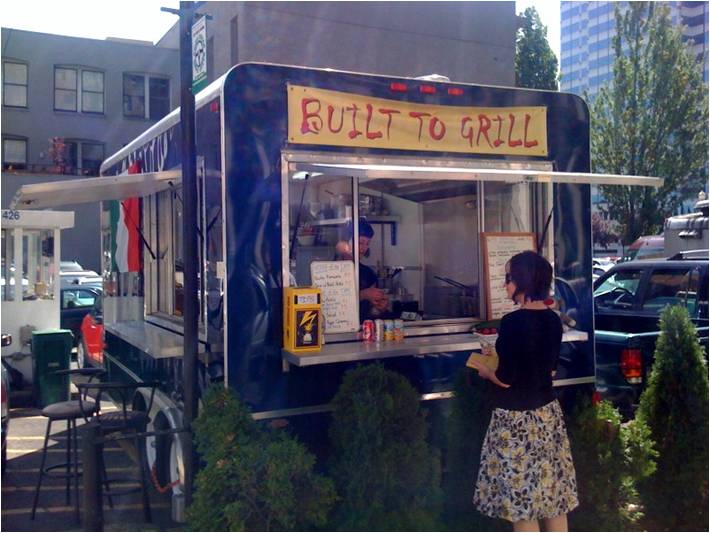 Honorable Mentions:
Whiffies (Portland) – Fried meat & dessert pies; Skillet (Seattle) – American-inspired cuisine
Stay tuned for Part 2 of my series – maybe your favorite food truck or food cart will make the list!