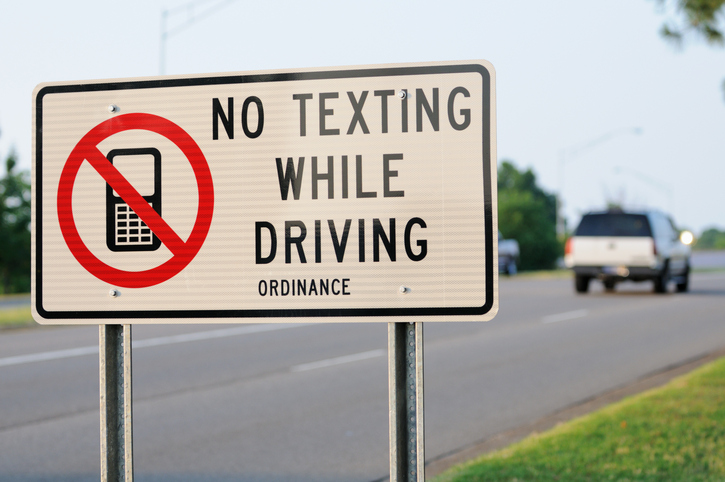 Florida is one of the last states to enact a ban on texting while driving. The law comes after a steady increase in accidents for Floridians due to cell phone-related distracted driving. As of October 2013, texting while driving in Florida will be classified as a non-moving traffic violation and will be enforced.
Florida Texting and Driving Laws
The texting law is lenient enough that many observers have criticized it for not going as far as it should. Cell phone users are not allowed to text while in motion, but they are permitted to text at traffic lights, and hands-free devices that translate speech to text are also okay.
Also critically important, texting while driving is a secondary traffic offense, meaning that the police cannot pull over a driver who is texting if there is no other reason to do so. This means that the ban will only be enforced if drivers are stopped for some other offense, like speeding. The texting citation would be in addition to the speeding ticket, but it could not be issued alone.
Penalties for Texting and Driving in Florida
It's unlikely that you would receive anything as severe as a suspended license for texting while driving in Florida. A first offense carries a $30 fine; a second offense will cost $60 and points may be added to your driving record if less than five years have elapsed since the first offense.
If you're involved in a serious accident and police suspect that texting was a major cause, they can legally pull your phone records to determine if you were texting at the time of the crash. If you are found guilty, six points will be added to your record.
The ban is watery enough that it is still unsatisfactory to many Florida legislators. Even though it took nearly five years to enact, state representatives are continuing to fight for a stricter law governing the practice.
The Rationale Behind The Ban
Texting is a serious form of distracted driving. In the time it takes to read just one text, a car traveling at 55 MPH can travel the distance of an entire football field. In Florida, there were 4,500 car crashes where cell phones were involved in 2012 alone. Even though it can be difficult to determine exact causes of accidents, at least 250 have been definitively linked to texting.
Stay safe and keep your eyes on the road.