Teen driver Zong Xiang (Kevin) Zhang, of Naperville, IL., is the first runner up in I Drive Safely's Teen Essay Contest. He says his traffic accident helped to instill responsibility and made him a more cautious driver.
"Overconfidence impaired my judgment on the road, and it also had a negative impact on my perception of responsibility. I'm glad that I was fortunate enough to have left the accident safely and with life lessons that continue to motivate me to live with humility and responsibility."
Here he shares the story of the accident that changed his thinking about driving for good.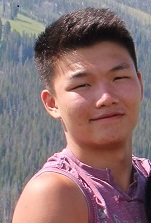 Driving is often a microcosm of the lives of that we lead. The attitudes that we have toward the activities, people, and experiences of our daily lives have strong influences on our driving habits and vice versa. I had just finished my junior year in high school, a year that was full of personal success as a result of my hard work, and I felt like I had the "world at my feet." I let my ego bloat that summer and I believed I could do no wrong. These feelings translated to my driving habits as well. After all, driving is easy. If I had a license in my pocket and a functioning car at my disposal, then I could drive as well as anyone out there. It's not being overconfident, it's being realistic. It took a second of my life to help me realize that I couldn't have been more wrong.
The sun was merciful that cool morning in July as I drove to Cross Country practice. The birds were chirping, the sky was blue, the lawn in my neighborhood smelled of chemical fertilizer. My friend was in the passenger seat, and we were running late. We approached the intersection. I can still remember the glare of the red light, the smell of the cold mix asphalt, the noise of construction in the parking lot a few feet away from us, and even the aggravating mosquito bite on my right hip. The light turned green. Amidst laughing and conversing with my friend, I made my left turn. BAM. The sounds of winding metal, my friend's scream, the car's horn, the expansion of my airbags, and then collision of two cars was overwhelming. As I recall that critical moment today, I can describe every detail of the slowest second of my entire life: the song that was on the radio, the clothes that I was wearing, and the "Left on Green Arrow Only" sign that I should have noticed. That day, I learned the danger of overconfidence.
Although no one was hurt as a result of that accident, that day had a colossal impact on my perception of my life. For the first time in a while, I felt helpless and lost in a world that just a few days ago seemed so straightforward. If I couldn't even ensure my best friend's personal safety or that of myself, then could I ever accomplish anything? Am I fit to drive? I am currently striving to answer those questions by maintaining my humility, understanding the dangers of the world around me, and practicing caution whenever I drive. I will continue to work hard for the dreams I have and hopefully, continue to benefit from the lessons I learned that day. Although I cannot control my fate on the road or in life, I can try my best to limit my sources of error. Like driving, life is filled with many obstacles and consequences; I can't afford to be overconfident.