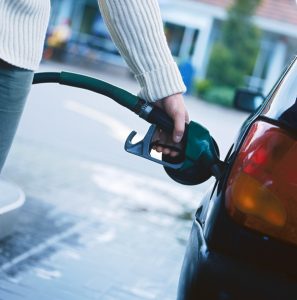 These days, everyone's looking for ways to save on gasoline. And since not all of us have the luxury of living close to work or being able to avoid time on the road in general, it's helpful to be in the loop on gas-saving tips. Check out these pointers to avoid the gas pump as much as you can.
Keep Your Speed Down
Driving faster decreases your gas mileage considerably, so resist the urge to speed on the freeway. According to the U.S. Department of Energy, every 5 MPH a motorist drives over 50 MPH essentially adds up to an extra $0.25 per gallon for gas. So don't be a speed demon out there! It'll burn up more gas than you need to.
Keep Your Tires Properly Inflated
Your tires should always be inflated at the level your car manufacturer recommends. Check your vehicle manual for proper inflation levels, and keep an eye on tire pressure: safercar.gov advises drivers to check the pressure in all their car tires a minimum of once a month. Having only one tire that's 2 PSI below what it should be increases your car's fuel consumption by 1%.
Drive Smoothly
Accelerating excessively and braking hard will make you lose fuel economy. By maintaining a steady speed, you'll increase fuel economy by as much as 20%. Using cruise control is one helpful way to prevent a constantly-fluctuating speed.
Clean Out Your Car
Don't let your car get cluttered. Lugging around excess weight uses more gas: an extra 100 pounds could lower your car's MPG by as much as 2%.
Close Your Windows
Having your vehicle's windows open, especially when you are driving at fast speeds, increases drag and causes up to 10% lowered fuel economy.
Carpool
It's no secret that sharing your ride to work with a coworker (or coworkers!) will cut down your gas bill. So why not take advantage of this? Find out who lives near you and take turns driving to work. You'll all save money, and you can pass your commute time by socializing, instead of listening to the radio.
With these simple tips, you can save your gas money and put it toward something better, like the fun things you want to do on that road trip. So keep your car in shape, drive safely, and enjoy the extra cash!