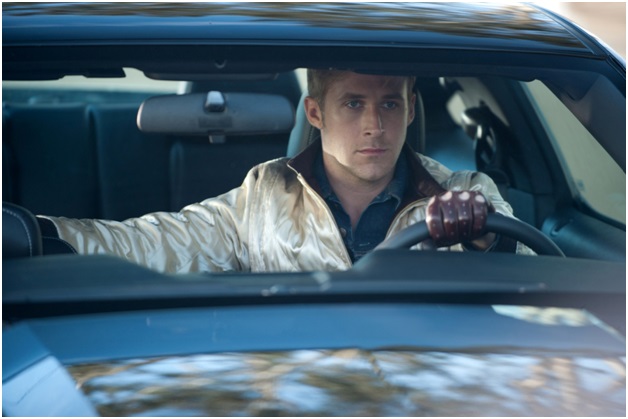 Car chases are some of the best parts of some of the best movies of all time. And yes, they are completely unrealistic, but that's the point – we get a vicarious thrill just by suspending our collective disbelief and enjoying the virtual ride. But there are also some great safety tips and life-lessons to be learned from these films. Watch and learn.
Ronin
THE SCENE: This is the pinnacle of high-speed car chases. It's got everything: great driving (thanks to the Formula One drivers hired as stuntmen), clever twists and turns, beautiful scenery of the French countryside – and it's completely grounded in reality.
THE LESSON: Unlike other car chases, DeNiro and Reno sound the horn and flash their hi-beams to warn other drivers.
Terminator 2: Judgment Day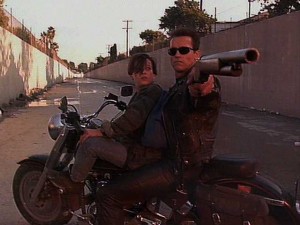 THE SCENE: Young John Connor escapes the T-1000 in a high-speed chase through the aqueducts of Los Angeles. The Governator comes to the rescue just in time
THE LESSON: Hold out long enough, and a giant unintelligible robot will come to save you.
Die Hard 3
THE SCENE: When Detective John McClane and his partner Samuel L. Jackson are racing the clock, they take a shortcut – through Central Park.
THE LESSON: Think outside the box.
Drive
THE SCENE: Gosling's character – by day: stunt driver, by night: getaway driver – evades the police in a scene that relies on dramatic tension over unrealistic peel-outs and barrel rolls. It's a unique twist on the modern car chase.
THE LESSON: A heist is only as good as its getaway driver. Also, the best drivers are the ones who AVOID collisions.
Matrix: Reloaded
THE SCENE: In the second installation of the Matrix trilogy, Morpheus and Trinity are escaping the white Milli-Vanilli twins in a CGI-heavy, high speed chase. In order to create the scene, the Wachowski siblings constructed a 1.5-mile stretch of freeway out on an abandoned airstrip.
THE LESSON: Like Morpheus says – stay off the freeway.
Wanted
THE SCENE: Anxiety-riddled James McAvoy is running away from a gunfight when Angelina Jolie scoops him – literally – into a sleek red Viper, and somehow a high-speed chase between a sports car (top speed: 251 mph) and a delivery truck (top speed: 65 mph maybe?) ends in some moves that pretty much spit on Sir Isaac Newton's grave.
THE LESSON: If Angelina Jolie asks you to do something, you do something.