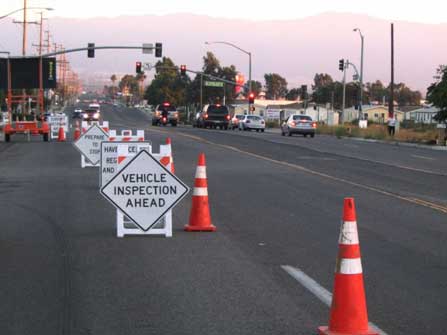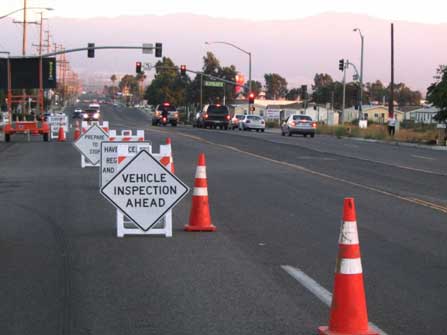 Georgia drivers that get arrested for DUI face license suspension.
Georgia Drivers License Suspension and Revocation
Most Georgia drivers have had to deal with minor traffic tickets or fines at some point. This is one way the Georgia government creates a deterrent for careless driving, and works to make our roads a little safer. If tickets and fines are not enough to curb bad driving, the DDS resorts to temporarily suspending or permanently revoking the licenses of repeat offenders. Having your license taken away can be as simple as making too many minor errors in a short period of time, or making one major error after a lifetime of spotless driving.
What Does it Mean to Have Your License Suspended or Revoked in Georgia?
License suspensions are a standard tactic used by the Georgia DDS when dealing with negligent drivers. A suspension is simply a temporary disabling of your license. It happens when you accumulate enough points on your drivers license within a short period of time. A hearing officer will be assigned to your case, and will determine the length of your suspension based upon your past driving behavior and the severity of your violations. Suspensions usually last several months.
A license revocation is a more serious punishment by the Georgia DDS. A single major driving offense, such as any DUI-related conviction, can cause immediate and permanent license revocation. Your drivers license will be completely invalidated, and you will have to start the process over again to obtain a new one when your revocation period has ended. A revoked license will stay on your record permanently, and could seriously harm your reputation in many ways.
How Many Points Does it Take to have my Georgia License Suspended or Revoked?
Your Georgia drivers license will be suspended if you accumulate 15 or more points on your record in 24 months. Every traffic violation is worth a different number of points. The more serious ones will get your license suspended much faster:
Driving over the posted speed limit = 2-6 points
Reckless driving = 4 points
Illegally passing a school bus = 6 points
Texting while driving = 1 point
For a complete list of driver point violations, visit the Georgia Department of Driver Services.
You will have your license permanently revoked if you have received three license suspensions in five years (and you will be labeled as a habitual violator). Your license will also be revoked if you are deemed unfit to drive for any medical condition, or if you refuse to take a written or driving test when requested by the DDS.
How to Get Your License Reinstated After Suspension or Revocation
After your designated suspension or revocation period had passed, you can apply to have your driving privileges reinstated. For a suspended license, you can visit a customer service center near you that offers reinstatement services. You can also write to the Georgia Department of Driver Services at the following address requesting reinstatement:
Georgia Department of Driver Services
P. O. Box 80447
Conyers, GA 30013
Be sure to include your name, driver's license number, address, birth date, and signature.
If you wish to get a new license after your revocation period has ended, you must go to the DDS and apply for a new license from scratch, including taking the necessary written and vision tests.