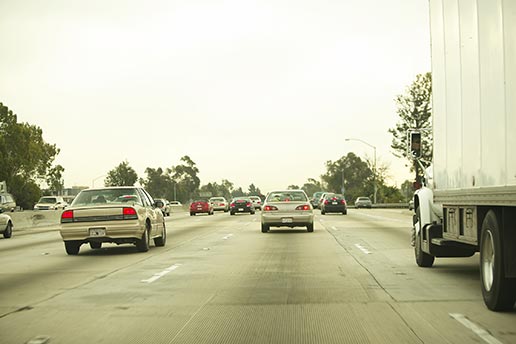 Car insurance is mandatory in Indiana.
Indiana Drivers Car Liability Insurance
Minimum Indiana Car InsuranceFor Indiana drivers, having car insurance is mandatory. Having car insurance means guaranteeing you and your family's financial protection in the event of an accident, regardless of whose fault it is. Your insurance will cover the vehicular damages and hospital payments resulting from the accident, to a limited predefined extent. It will also cover the costs of any damages or injuries you cause to another driver on the road. This is why the state of Indiana has made it illegal for anyone to drive without a certain minimum amount of auto insurance.
Indiana has minimum requirements for bodily injury bills, property damage, and uninsured motorist damage. Bodily injury protection covers the hospital costs incurred by anyone you hit in in accident. Property damage coverage applies to their vehicle or anything else you strike in an accident you cause. Uninsured motorist protection means your policy will pay your bills in the event that an illegally uninsured or underinsured driver hits you.
The minimum amount of financial protection you are allowed to drive with in Indiana is:
Bodily injury: $25,000 per person and $50,000 per accident
Property damage: $10,000 per accident
Uninsured Motorist injury: $50,000 per accident
It's important to keep in mind that while the above will allow you to drive legally in Indiana, it's usually a good idea to get additional coverage that will protect you for greater amounts of damage or injury, and in a wider variety of circumstances. If you have trouble purchasing even the minimum insurance coverage, you can apply for a special state-created Indiana Auto Insurance Plan for people who can't get insured through any insurance provider.
For more information on Indiana auto insurance requirements, visit the Indiana BMV website.
When Do I Need to Show Proof of Insurance?
You'll need proof of insurance whenever you title or register a vehicle. You will also need to show it anytime a law enforcement officer asks you to. You can do this by showing your insurance card provided by your insurer. Your provider can also send in your information to the BMV via the Electronic Insurance Forms Submission (EIFS) process for faster completion.
What Happens If I Drive without Insurance in Indiana?
When you purchase an auto insurance policy, it is the responsibility of your insurance provider to file a Certificate of Compliance with the BMV so that it will be on record. You should also keep proof of car insurance with you when you drive. A law enforcement officer will require you to present one in the event of an accident, or possibly anytime they pull you over for an unrelated reason. Failure to provide the officer with proof of insurance will result in a suspension of your license until you can show valid proof of insurance to the Indiana BMV.
You must remember to also stay on top of renewing your insurance before it runs out. Check with the Indiana BMV for your vehicle's insurance expiration date. The bureau also reminds you weeks before your car's insurance expiration by sending out a notice for renewal.