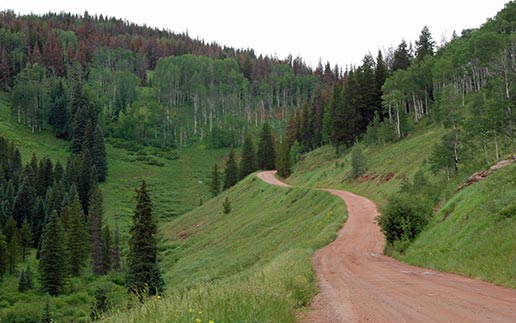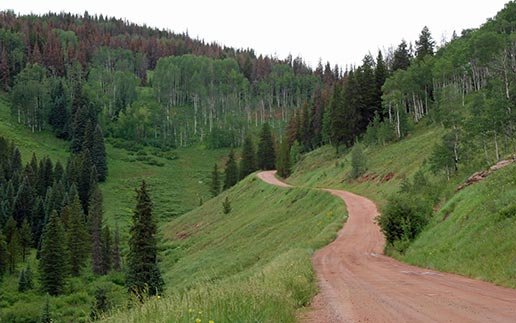 Colorado drivers with insurance have nothing to fear on this road
Car Insurance in Colorado
Once upon a time, Colorado was a "no fault state" in regards to auto insurance. Rules were set up so that, in the event of an accident, your damages were covered by your insurance plan – regardless of whose fault the accident was. This all changed in 2003, when the rules were made to make each driver responsible for the damage caused to others if an accident was determined to be their fault.
Today, in order to drive legally, your Colorado car insurance policy must meet certain minimum requirements to cover other drivers if you should cause an accident. These minimums are:
$25,000 for every person injured in an accident
$50,000 for every accident involving injury
$15,000 for every accident involving property damage
Penalty for Driving without Colorado Auto Insurance
If you are caught driving without this minimum liability insurance coverage in Colorado, it is likely that your license will be suspended until you can show proof of insurance. You will also pay a fine of at least $500, and you will get four points on your driver's license for the first offense. These penalties will increase with subsequent offenses. There are many auto insurance companies who offer the minimum Colorado policy for very affordable rates, so there's no excuse for driving uninsured.
Additional Types of Colorado Car Insurance
Although it is optional, it is generally a very good idea to obtain additional auto insurance coverage. Here are some of the most popular additional coverage plans:
"Collision Coverage" is exactly what it sounds like. It protects you financially against damage caused to your car from colliding with other objects, including other cars. It is one of the most frequently used and needed forms of auto insurance in Colorado.
"Comprehensive Coverage" extends beyond the limits of a typical car accident. This kind of plan will protect you against almost all kinds of damage, such as extreme weather conditions, break-ins, or anything that can accidentally hurt your car.
"Uninsured Motorist Coverage" assists you in the event that you are hit by an uninsured or underinsured driver, and his or her liability coverage is not enough to cover your damage.
"Roadside Assistance" usually means towing your car if it should ever break down while driving, and possibly other acts of emergency assistance on the road.
These kinds of policies will obviously cost more than bare minimum insurance, but they offer valuable protection to both new and experienced drivers. When purchased as part of a package, they can be extremely affordable, and could end up saving you a lot of money in the long-run. You never know what could happen to you or your car, so it's always better to be safe than sorry.