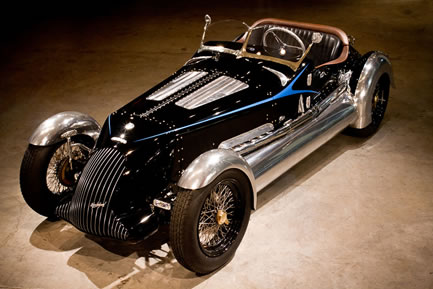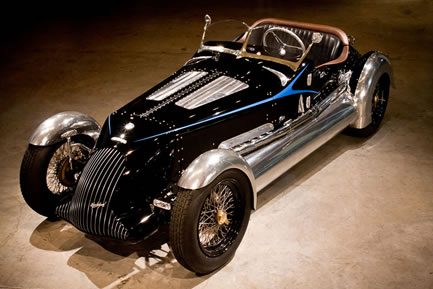 An example of a custom car
Registering a Custom Vehicle in California
You already know that all vehicles need to be registered in the state of California, but did you know that not all vehicle registrations are the same? If you are registering a custom vehicle, there are special requirements you will need to fulfill before your car will be registered.
What Qualifies as a Custom Vehicle?
For your vehicle to count as a custom vehicle, it must be what is defined as a "home-made, specially constructed, or kit vehicle" and meet the following criteria:
The vehicle is built for private use.
It is NOT built for resale.
It was not made by a licensed manufacturer/remanufacturer.
It is built with new or used parts (or a combination of the two) or from a kit, or it is a junked vehicle that does not look like the original make when rebuilt.
It is NOT a vehicle that has been repaired/restored to its original design through the replacement of parts or a vehicle that has been altered from its original design.
What Are the Registration Requirements?
In order to register your custom vehicle, you will need to go to your local DMV office to start the application process (make an appointment to save yourself some time). You will be required to submit the following:
Proof of vehicle ownership (this could be receipts, invoices, manufacturers' certificate of origin, bills of sale, or even junk receipts for major component parts like the engine and body)

If you cannot produce proof of ownership for vehicle parts with a value of $5,000 or higher, you must supply a motor vehicle bond.

Official certificates for brake and light adjustment

When it's not possible to get these, you can turn in a Statement of Facts (REG 256) from a repair shop which states that the vehicle's brakes and lights are functioning properly.
You will not need to turn in these certificates if your vehicle is an off-highway vehicle or a trailer that weighs less than 3,000 pounds (gross vehicle weight).

A smog check (emission control inspection) done at a Bureau of Automotive Repair (BAR) Referee Station
All required fees
A weight certificate (only for commercial vehicles that weigh 10,000 pounds or under)
You will also need to have the California Highway Patrol (CHP) do a vehicle verification. However, you are required to begin the application process with the DMV before contacting the CHP about this. The DMV will verify trailers that have an unladen weight of 6,000 pounds or less.