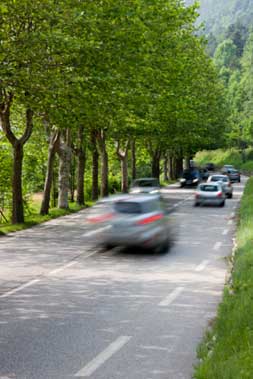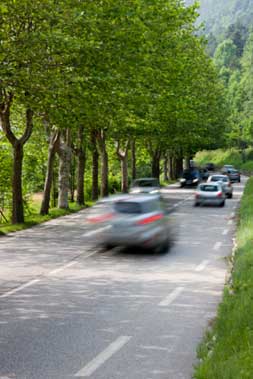 Car Insurance in Illinois
In Illinois, liability insurance is mandatory for drivers of cars, vans, motorcycles, recreational vehicles, trucks, and buses. But just how much do you need?
Minimum Insurance Requirements
You must carry both Bodily Injury and Property Damage insurance. The state requires you to have at least:
$20,000 for injury or death of 1 person in an accident
$40,000 for injury or death of more than 1 person in an accident
$15,000 for damage to property of another person
While these are the required minimums, you'll want to consider getting more coverage. After all, you will have to pay any costs that your insurance doesn't cover, and with the bare minimum, you may not have enough.
How Does the State Enforce These Laws?
There are two ways that the state verifies you are insured:
When you are pulled over: If you are stopped by a law enforcement officer for a traffic violation or if you are involved in a car accident, you can be ticketed if you are not able to supply proof of insurance. If you are convicted, not only will your license plates be suspended, but you will also have to pay fines:

At least a $500 fine for driving while uninsured
At least a $1,000 fine for driving a vehicle with license plates that are suspended for a previous insurance violation

Random questionnaire: The state of Illinois has a random questionnaire sampling process in place to make sure drivers are carrying insurance. The way it works is, the computer randomly selects a vehicle: if yours is the one that's chosen, you will get a questionnaire which asks for both the name of your insurance company and your policy number.

The answers you provide will be verified with the insurance company you list.
If it is found that you do not have insurance or if you fail to return the questionnaire, your license plates will be suspended.
What Happens If My License Plates Get Suspended?
The penalties for having suspended license plates are:
While your plates are suspended, you may not drive your vehicle; you are only allowed to drive other vehicles that are insured.
If you are a first-time offender, you will need to pay a $100 reinstatement fee and provide current proof of insurance. Your suspension will not end until you do so.
If you are a repeat offender, you will be required to serve a 4-month suspension period, pay a $100 reinstatement fee, and provide current proof of insurance. Your license plates will remain suspended until you do so.
Reinstatement
In order to process the reinstatement, visit a Secretary of State facility (these are located throughout Illinois). If you aren't able to make it to one of these locations, you can process your reinstatement by mail: simply send your fee and proof of insurance to:
Office of the Secretary of State
Mandatory Insurance Division
501 S. 2nd St., Rm. 429
Springfield, Illinois 62756-7000
Driving without insurance is a risky and illegal move. You should never operate a vehicle that is not insured, even if you're just going a short distance. You could face serious consequences.