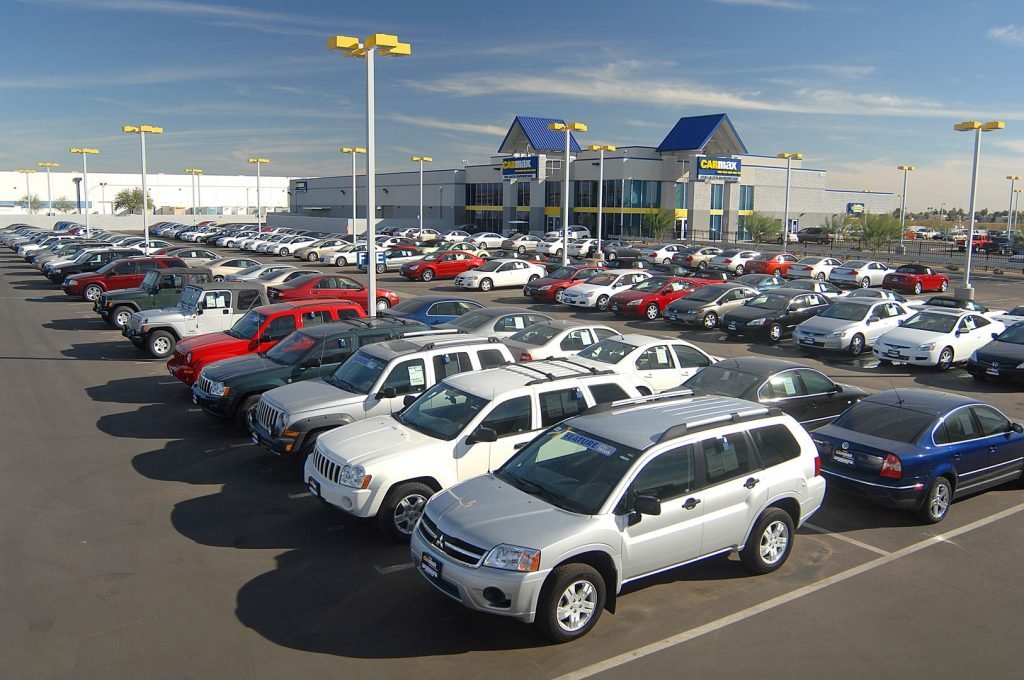 As a teen, getting a driver's license can be a momentous occasion – but it's only half of the safe driving equation. After all, what good is the ability to drive legally without an actual automobile to drive?
Indeed, purchasing another vehicle for a first-time driver can be one of the most deliberate – and potentially harrowing – choice that teens and parents make. Within that choice lies a common dilemma: is a new car better for my teen, or would a used vehicle be preferable? While the used-car market has more than outpaced that of new cars, when it comes to teen drivers, both have their pros and cons that may make or break your decisions.
 New Cars: Modern Driver Safety – For a Price 
For some families, purchasing a new car fresh off the factory line for their fledgling driver just makes sense. A new automobile not only has all of the amenities and features to make teens comfortable behind the wheel, but it's also stocked with the latest safety features and modern technologies. Collision detectors, rear-view cameras, and even tire pressure indicators can ensure that teens' skills won't be hindered by their chariot.
Additionally, vital safety features such as electronic stability control (ESC) – which helps to stabilize the vehicle during sharp turns and oversteering emergencies – and safety airbags come standard in new cars. These key features may not be standard in older vehicles, and can mean the difference between life and death in a major accident.
But to some, buying a new car can seem like an absolute waste of money. After all, statistics show that teens 16-19 have the highest risk of motor vehicles crashes among all age groups – and are 3 times more likely to be in a fatal crash than those 20 years or older. That, combined with higher insurance premiums for new vehicles (and drivers), can put quite a dent in the wallets of many parents. For some, what seems like mere creature comforts may not be worth that huge investment in the long run.
 Used Cars: Inexpensive and Safe – Relatively 
For most families, it's clear that getting a used car is the choice to make for their teens. After all, they cost considerably less money to purchase – and to insure – and, if you buy the right make and model, can be just as easy to maintain as a newer vehicle. Parents can be a little less afraid of the cars getting a little banged up, and teens gain valuable driving experience without the pressures of keeping the vehicle in pristine condition.
However, a used car comes with drawbacks as well. Most notably, the safety features on a used vehicle may be dated, lacking, and otherwise insufficient compared to that of a modern vehicle. A 5-star safety rating years ago is nowhere near the same as one right now, especially with driver safety technology and regulations changing so often. For example, the federal law requiring ESC standard in all vehicles was only just passed in 2012 – a safety feature which the National Highway Traffic Safety Administration estimates could reduce single-vehicle crashes by 34% and single-vehicle SUV crashes by 59%.
 The Alternate: New-ish 
If you truly can't choose, we would recommend you go the "kind of new" route and purchase a certified pre-owned vehicle. This rapidly growing selection of vehicles are typically leased cars in varying states of use which have been returned to the manufacturer and certified to be "just like new." They're technically used, but they've been put through the rigorous maintenance and safety standards of the manufacturer to ensure they're safe to drive on the road.
Ultimately, there are arguments to be made for (and against) all choices. It really depends on what you're looking for in a vehicle, and what you're comfortable with.