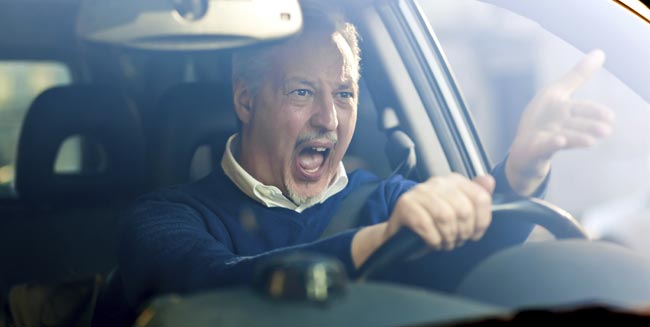 Online Aggressive Drivers Course
I Drive Safely is committed to making life easier-which is why our online defensive driver training course was created to be the easiest, fastest way to complete your traffic school requirement, without having to sacrifice valuable time sitting in a boring classroom. With our convenient online course, you can learn everything you need to know in a format that works for you and your schedule. So, whether you're facing a suspended license, or trying to clean up your driver record from a traffic violation, we make it convenient to handle traffic school online!
Our system allows you to log in and out as many times as you want, from any computer with an internet connection so you can complete the course whenever it's most convenient for you.
Save time online
Quick, convenient and 100% online
Easy-to-read lessons
Rush certificate processing options
24 hour customer support
Simple and Straightforward
Our online aggressive driving course features:
Short, easy-to-read chapters
Engaging videos and animations
Online convenience
Take Your Aggressive Driving Course Online
If you need to take an aggressive driving course, then our course is for you. The great thing about our course is you won't ever have to sit in a classroom or listen to an instructor speak for hours; you'll do everything online, from anywhere you have a computer with Internet access available. Our online driver improvement course is the most convenient way to take an aggressive driving course.
It's Easier Than You Think
Nothing to download and no programs to install
Sign in and out of the course where and whenever you want
Complete at your own pace
No Boring Classes
One of the greatest reasons to take this online course is that you'll never have to set foot in a classroom in order to complete it. It's entirely online, so you have the freedom to take it from the comfort of your own home, or, anywhere else that is convenient for you. The days of having to rearrange your schedule to sit in a classroom course are over; now you get to decide when you want to complete the course.
What Is Aggressive Driving?
Aggressive driving is a type of driving that is unsafe or hostile and without concern for other people on the road. These behaviors may include common practices such as tailgating, making frequent lane changes, failing to signal or yield the right of way, and disregarding traffic controls.
Some aggressive drivers behave this way on purpose, but many people can be guilty of aggressive driving without even knowing it. An aggressive driving course like ours will help you evaluate your own driving, as well as recognize other potentially aggressive drivers on the road.
Need Help? Call Us.
Our team of customer support representatives is available to you for free anytime, day or night. We're happy to help with any questions you may have regarding sign-up, course completion, or certificate mailing. Call or email us to get started today!