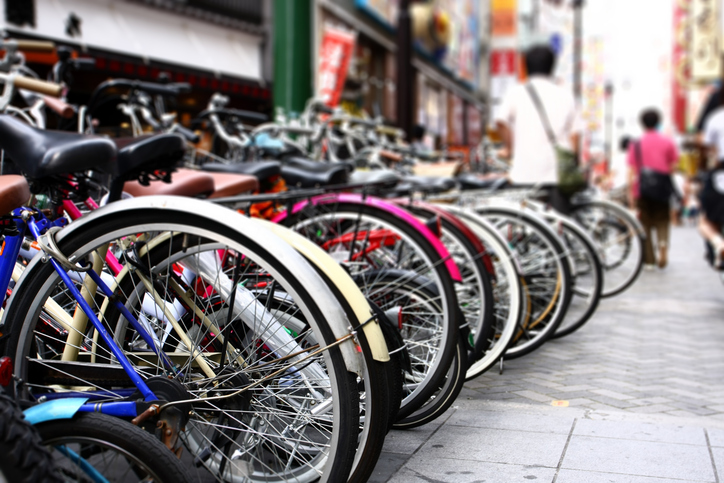 If you enjoy going out with friends and having a few drinks, then you've probably had to deal with the issue of "who's going to be the designated driver." But what if you ride a bike?
Now, we're all aware that drinking and driving is against the law, but next time you want to ride your bicycle to the local bar to avoid getting a DUI (Driving Under the Influence), you should probably come up with another plan. Did you know that if your state considers a bicycle a "vehicle" then DUI laws will apply, and riding a bike when drunk can result in getting arrested and paying a fine!
In California, for example, it is unlawful to ride a bike on a highway while intoxicated (this excludes driveways and private roads). Getting a BUI (Bicycling Under the Influence, or CUI, Cycling Under the Influence) means you'll spend time in jail – until you sober up – and pay up to a $250 fine. If you're under 21, getting caught drunk on a bike means you can lose your license for a year or you'll be forced to delay getting your license for a year. And, even though a BUI doesn't go on your driving record, it will remain on your criminal record and can come back to haunt you.
And if you think riding a bike while intoxicated is a better alternative to driving drunk, think again. A study done at Johns Hopkins University in Maryland has determined that serious injury or even death is five times more likely after having just one drink. That risk increases to 20 times after five drinks have been consumed.
So, if you DO decide to ride your bike to the bar, remember, you're not immune to drunk driving laws just because you're not in a car. And, it's probably a good idea to minimize your drinking (it's recommended that you have one drink per hour) – it's better to be safe than sorry!