How to Negotiate When Buying a Car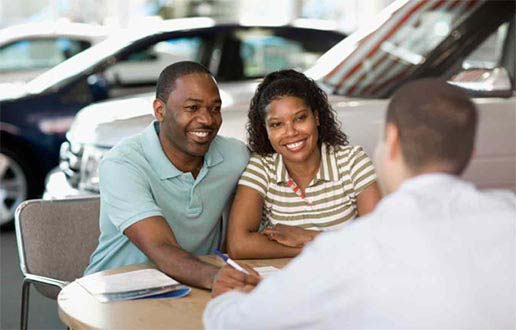 Now that you've aced your drivers ed course, earned your license, and saved up some cash, it's time to buy your first car. But buying a car can be nerve-wracking if you don't know how. That's why I Drive Safely has created a series of articles to help you along your way.
Any way you slice it, negotiating a price on your first car is a lot like a game of chess. You're going to try to get the best car for the least amount of money, and the salesman is going to try to get the most amount of money. Trouble is, it's not a fair fight. He does this all day, every day, and you've never done this before. This results in people constantly overpaying for cars, and spending thousands on features they don't want, need, or even use.
But you're smarter than that. It doesn't matter if you took your driver education online, or you did parent taught drivers ed, the main lesson is: be prepared. This article will arm you with the basics of car sales negotiations, so you can avoid spending more than you have to. Think of it as "buyer education" instead of "driver education."
Harness the Power of the Internet
These days, it's easier than ever to do your research. All you have to do is email several different dealerships, and get them to send you offers. If you're so inclined, you can use them to get counteroffers from each other, and whittle the price down a bit. When it's time to go to the dealership, bring the best offer with you. That's your starting point.
Have a Budget and Stick to It
If you see a flashy car, or a GPS, or a spoiler that you didn't plan on seeing, you might try to convince yourself that it's worth it. But it's dangerous to rationalize yourself away from your budget. With a pair of shoes, you might spend $20 or $30 extra, and that's no big deal, but doing this with a car could add hundreds – even thousands – to the car's price.
That being said, you should plan ahead and give yourself a little wiggle room. If your budget is $30,000, take 10% off the top. That leaves you with $27,000 to spend on a car – and $3,000 in case you need it. Rest assured that if you tell the salesman your budget is $27,000, they will do their best to sell you a car for $37,000. If you let them "talk you up" a few grand, they will most likely throw in a couple perks or features that they ordinarily wouldn't. So in the end, you still pay $30,000, but you get to walk away with the extras.
Sitting Down to Talk Numbers
This is where it becomes more stressful than taking your driver's license test. You talk about taxes, finances, and a whole bunch of confusing numbers. The salesman will attempt to talk circles around you, and draw up a contract you couldn't possibly read in a week, and expect you to sign. Remember – he does this every day; you're fresh out of drivers ed. The most important thing to remember here is: Don't Get Bullied.
Are you the type that gets embarrassed to ask "dumb" questions? In this situation, you can't afford to be. Your question might be basic to the salesman, who has done this every day for years, but how many cars have you ever bought? Pay attention, ask questions, and don't sign anything you don't fully understand – you could be wasting hundreds, even thousands of dollars.
The Hand Off
Eventually, you'll get to the point where the salesman will introduce you to the finance manager. This is the person who is ultimately in charge of lowering the price of the car. There are several factors that will come into play:
Your Credit: Is it good? If so, your interest rate should be low (less than 10%). Is it bad? Put more money down in order to keep that interest rate low.
Mandatory Fees: You didn't think you'd walk away just paying the sticker price, did you? This can get a bit confusing, because there are some fees you must pay. For example: sales tax, DMV registration fee, and smog fee (depending on what state you're in).
Negotiable Fees: Not every fee is mandatory, though. You will probably hear about one or more of these. Try to get them waived, if you're up for the challenge. They include, but are not limited to: Destination Fee, Delivery Fee, Documentation Fee, Advertising Fee, VIN Etching Fee, Fabric Protection Fee, Paint Finishing Fee, Rust Protection Fee, Extended Warranty Fee.
Rebates: Make sure you follow through on any and all rebates available. If you aren't careful, they can "slip through the cracks," and net your salesman a few hundred dollars more.