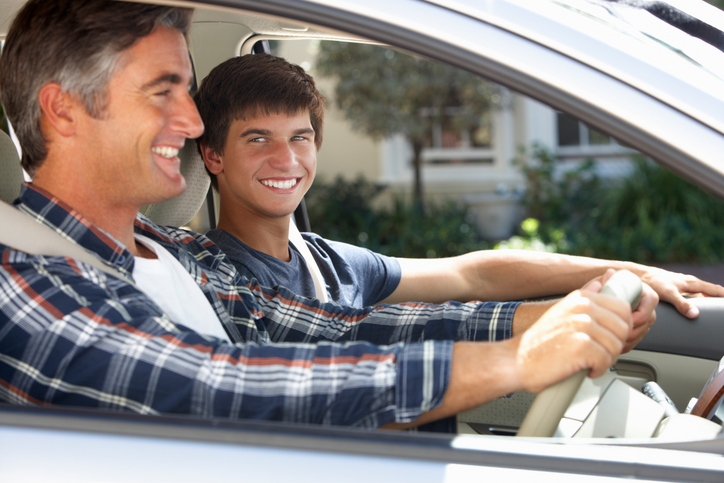 For the most part, guys are pretty simple. It doesn't take much to make us happy. Father's Day comes around once a year, and on that day we are revered for our parenting prowess, and all the things we do to contribute to the household. Taking out the trash, squishing the occasional bug, and a bedtime story or two – it's a rough life.
On our special day, every dad will want something different – his own personal version of Heaven. But if you are having a hard time figuring out exactly what your dad might want, consider the following tips to keeping your pappy happy on his very own holiday.
Ties: DO NOT WANT
Occasionally dressing up is fun. The operative word in that sentence is "occasionally." That's why Halloween isn't once a week. A tie is a visual metaphor of a chore you do for 40 hours a week. If your father comes home at the end of the day, pours himself a scotch, and PUTS ON a tie, then okay. But chances are, the first thing he does is take the tie off. Want to make him comfy on that special day? Two words: Sweat pants.
Dollar Shave Club: WANT
This one I actually got for Father's Day, and it was awesome. In addition to being really clever, they make a good product, and the price is right.
Car Cover: WANT
I have a garage. A 2-car garage. But I also have a wife, and a buttload of stuff. So right there, my 2-car garage becomes a 1-car garage. I'll give you one guess who gets to park there. Yup. Not me. But with a nice car cover, at least my car will stay nice and clean.
Car Care Products: DO NOT WANT
I get it. It's in the right price range, and it's car-related, but you know what I don't want for Father's Day? Chores. A brand new car-care kit looks nice and thoughtful, but it looks to me like work. Because who's gonna wash the car? Are you volunteering to wax it? I didn't think so.
Unfortunately, a nice new chamois and polishing cloth is only good if it comes with someone who's gonna clean the car with them. Instead how about a nice gift certificate for car detailing — having someone else wash my car would be awesome.
A Ferrari: DO NOT WANT
Now, I know what you're thinking – who in their right mind wouldn't want a brand new Ferrari? Me. And it's not hard to figure out why. Sure, the Magnum P.I. wish-fulfillment would be great for about an hour, but pretty soon it dawns on you: Who paid for this car? Your kid? They don't have money. Do you really want to be in hock for the rest of your life over a sports car that was cool in the '80s? I bet Tom Selleck doesn't even own one.
Racing Lessons: WANT
Now we're talking. Every guy, at some point, has watched Fast and the Furious, or played Grand Theft Auto, and somewhere deep inside is a burning desire to haul ass. Most of us can squelch it deep down when we get behind the wheel of a real car, but it's still in there. Take dad out to the track, and let him live out that fantasy.
So if your dad is difficult to shop for, maybe you'll have some ideas after reading this. Good luck!