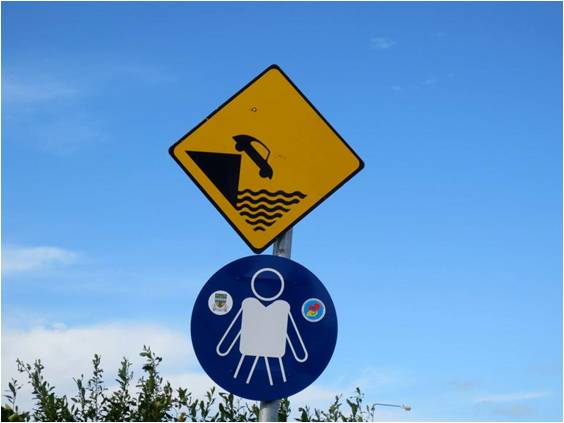 Quick Tips for Driving Internationally
On a recent trip to Ireland I had a crash course in a new style of driving. Luckily no actual crashing was involved, but I did learn how to drive on the left-hand side very quickly. And while you'd expect that sliding in behind the wheel on the right side of the car would be an easy reminder that your driving maneuvers would also switch to the opposite side, my natural instincts kept trying to pull me to the "wrong" side of the road. Based on the number of "Drive On Left" signs I saw posted on roads across the country, I'm guessing a lot of tourists make the same mistake.
If you're heading abroad and plan on renting a car, here are a few tips to keep in mind to so you and your loved ones safe.
Manual vs. Automatic
When renting a car internationally it's a good idea to find out if it's a manual or automatic transmission. If you're not familiar with driving a manual (only 3% of cars sold in the U.S. from January to March of 2012 were manual), then you'll want to request an upgrade. Be prepared to pay an extra fee– it's worth it if you need it.
Rules of the Road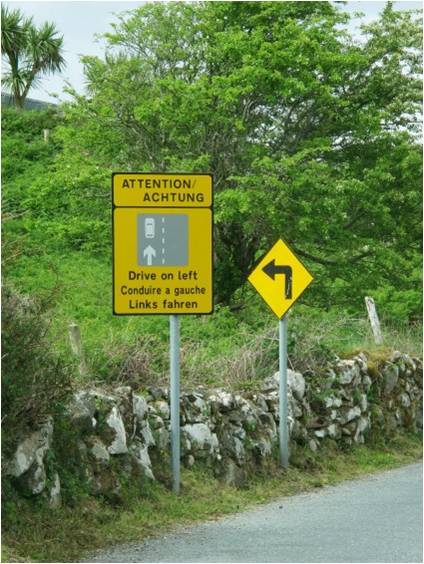 While right-hand driving is more common globally, there are currently 76 countries where driving on the left is the norm. But changing which side you drive upon is not the only difference when traveling on international roads. It's a good idea to bone up on basics like traffic lights and turning, roundabouts, passing, and other general rules of the road.
Try to get your hands on a driving guide for that country before you hit the road. You can find these at a foreign embassy, a foreign government tourist office, or an international rental car company. A good place to start for info on your country of destination is the U.S. State Department's website.
The most important detail is to make sure you meet that country's minimum and maximum driving age requirements. And remember to always carry your driver's license and/or an International Driving Permit when you're behind the wheel.
Also remember to check your speed. You might see a sign for 100KPH, but keep in mind that it's really only 62.14MPH. So go easy on the gas pedal!
Is Your Drivers License Enough?
Luckily for me, Ireland accepts a valid drivers license from any state in the U.S. when renting a car. But some countries require more. Don't worry, you aren't expected to take a driving test – but having an International Driving Permit is a good idea to prevent hassles, especially in a non-English-speaking country.
AAA is the only authorized provider of IDPs in the U.S. The process is simple, and for a small fee you'll get a permit that includes your photo and translates your U.S. driver's license into 150 languages.
Protect Yourself With Insurance
Start with your domestic insurance carrier. Find out what they cover when you travel abroad. If your current policy doesn't cover your international rental then it's a good idea to find an upgrade. Check with your credit card company first; many credit card providers offer coverage when you rent a car using their card.
If these two options fail, the next step is to talk to the rental car provider itself. Most rental car companies offer additional coverage for a fee. If you're not eager to shop around and want to go with the easiest option, this is it! Just be aware that you may not be getting the best prices. If you'd rather look for the best deal, there are third-party insurance providers internationally; just be sure you're getting the coverage you need for the price you're paying.
And Remember…
No matter where in the world you're getting behind the wheel, always wear your seat belt. Accidents can happen whether you're driving on the left or right, so it's important to always put safety first. Especially if you don't know what dangers are around the next bend!