We all love Memorial Day weekend – it means extra time off of work, and it's the symbolic kickoff to summer. And many of us take the opportunity to get out of town for a little R&R with friends and family. But unless you're blessed (or cursed) with Clark Griswold's obsessive naivete, you're not looking forward to hitting the highway this Memorial Day weekend. Getting there is usually half the fun, but holiday weekend driving can be a nightmare – everyone, it seems, is on the roads, and that can make for delays, tickets, and accidents. Here are 5 tips to help you stay sane and safe.
Take Care of Routine Maintenance
Get your oil changed. Rotate your tires. Get your brakes inspected. Even though you may not be travelling very far this weekend, you'll want to be sure that your car is in top working order. A roadside breakdown in holiday traffic can be a nightmare – not only can it take longer for a roadside assistance provider to reach you, having your car in the shop can completely derail your weekend plans. You've still got a few days before the weekend hits, and basic maintenance takes just a few hours at most to complete.
Expect the Unexpected
Even if your car is in tip-top shape, mechanical breakdowns and accidents can happen. Make sure that your car is outfitted with the proper roadside emergency supplies – even if you're only travelling a short distance. Be sure to have the following on board:
• A first aid kit
• A small automotive-focused tool kit, with jumper cables
• A properly inflated spare tire, car jack, and lug wrench
• A flashlight and extra batteries
• Roadside breakdown safety kit with warning flags and/or flares
• Bottled water and non-perishable snacks
It's always a good idea to let someone – a friend, neighbor or relative – know your weekend travel plans and route, especially if you'll be driving through remote areas without cell phone coverage. And make sure that you have a car cell phone charger, in case you need to make an emergency call.
Know Your Route before You Hit the Road
You may not believe it, but there was a time when GPS navigation systems and apps did not exist, and folks would actually plan out their routes BEFORE they got into their car. GPS systems are great and offer a lot of convenience, but they can also be a distraction, as it's tempting to keep your eyes on the screen instead of on the road. Embrace your inner Luddite by writing out your route before you hit the road; appoint someone in your car as the Trip Navigator and have them call out directions. (Those of you with kids – having them do this is actually a great way to alleviate road trip boredom.)
Take the Road Less Travelled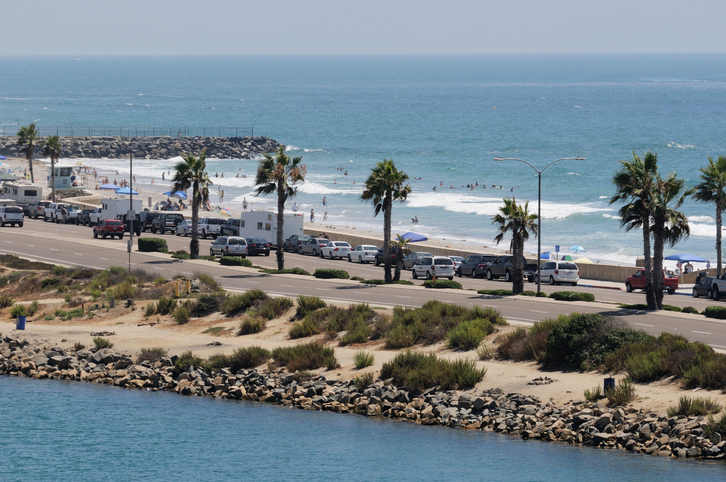 When planning your Memorial Day trip, ask yourself: WWRFD – What Would Robert Frost Do? Avoiding major interstate freeways can save time, especially if those highways take you through densely populated areas, as they tend to back up during peak holiday drive times. Look for state highways or even surface streets that parallel your planned route; an added bonus is that they can offer more amenities and even different scenery than the more popular routes.
Drive Safely – the Highway Patrol is Watching!
It goes without saying that above all else, being an alert and safe driver is the best way to keep out of trouble when driving in holiday traffic. Not only will there be more cars on the road, there will be more accidents: history shows that holiday weekends see sharp increases in both traffic accidents and fatalities. The little things can keep you and your passengers safe. Just about every state will increase the number of Highway Patrol officers on their freeways – don't give them a reason to pull you over. Being well-rested (and sober) before getting behind the wheel, always wearing your seat belts, driving at safe speeds, and using good defensive driving techniques will help ensure a safe Memorial Day trip.