Featured below is the first-place winning essay written by Emily Fisher, age 16, of Sparks, Nev. Fisher says, "We can learn so much from the people around us—especially from people's driving mistakes. I think it's important for teens to learn from other teens' driving mistakes because no matter how great of a driver we think we are, what happened to them can happen to us. When we hear real stories from real teens just like us, we can remember their mistakes. And next time we get in the car, we can be sure that we won't make the same mistake they did."
My First Accident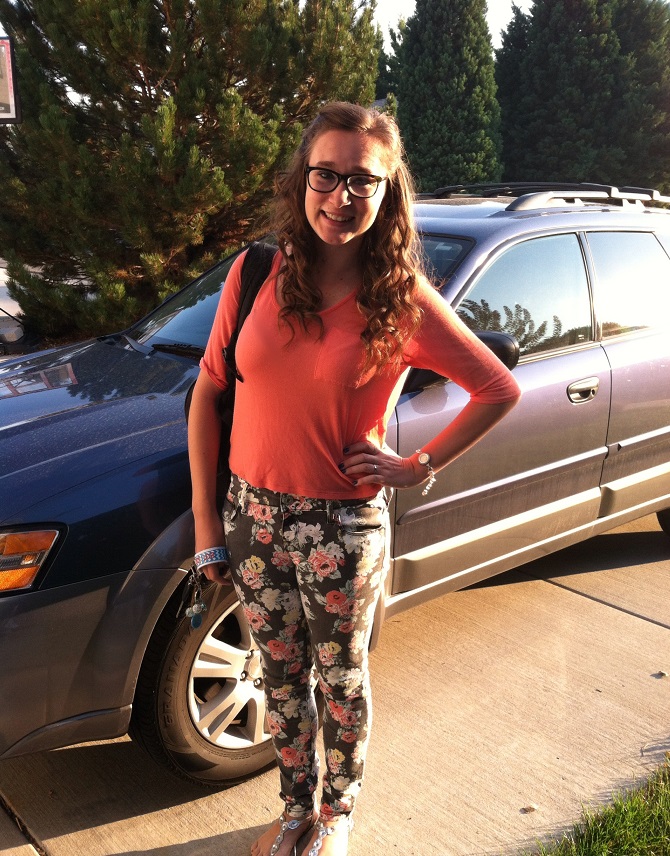 Have you ever thought to yourself while driving, "I can make it through that intersection, the light turned red only a second ago," or "Nobody will hit me, they all see me driving here"? If you have, you aren't the only one. I had those same exact thoughts, and most times, those thoughts lead to actions you could regret. Taking risks like running red lights, driving unsafely to save time, or not paying attention to cars around you can lead to horrible things.
It was a regular morning for me. I got into my car like every other day, and I began my drive to school. Upon exiting my neighborhood, I decided to cross four lanes of traffic. I stopped at the stop sign, and waited for the traffic in the lanes to clear. This was my first mistake. Crossing four lanes in busy morning traffic is not ideal. I chose to go this way because I thought it would be "faster." When I thought the traffic had cleared, I made my way through the intersection; before I knew it, CRASH! With a jolt, the most terrifying sound echoed through my car and through my ears, and the air was knocked from my lungs.
A car that I had not seen, and had not yielded to properly, had just nailed my car. The next few seconds were terrifying. Every emotion was running through my head: fright, disbelief, anger, sadness, shock. As I pulled over, got out of my car, and looked at what had just happened, I knew that my life had just changed drastically, and this was never going to go away. Calling my parents and telling them I had been in an accident was one of the worst things I've ever had to do. I also received a ticket for "failing to yield." But, the worst part of it all was the fact that I could've avoided that accident if I had just gone the easier way. Instead I chose to go the hard way to save time.
Thinking back, I realize how extremely lucky I was that this accident wasn't any worse than it was. You always hear about accidents on the news; "two people dead and one seriously injured." But it's hard to ever think of yourself getting into an accident or having the same things happen to you. The question we all have to ask ourselves is: Are those few seconds we save worth a life? Worth your life or a loved one's life? In the long run, taking risks to save time won't save you time at all. Nobody plans to get into an accident, I know I didn't, but that didn't stop it from happening. The consequences of an accident never go away, and if I could go back in time to only one day, it would be that one. Paying attention, driving safely, and obeying traffic laws can save lives, and most importantly, your life.