In a world full of technology, we are presented with amazing innovation every day; the iPad, 3D TVs, and touch screen phones to name a few. But at times, we can be overwhelmed by the things people come up with. Even worse, we're often overwhelmed by technology that just doesn't make sense sometimes. Or does it? Check out these five RANDOM car gadgets. Tell us what you think and if you would ever buy one of these?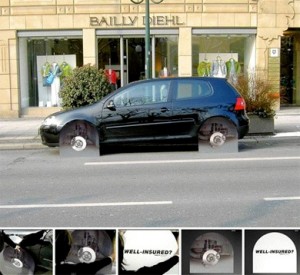 The ultimate insurance policy. A well insured wheel cover to deter burglars.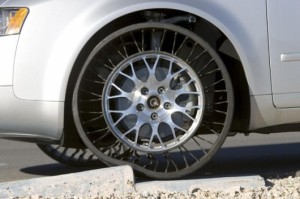 Meet the Tweel. That's right, not a wheel, but a tweel. This wheel's strengths are mobility, navigating through terrain – and it can even climb stairs!
Want some fire? Check out this video.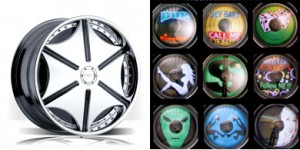 Before the LED TV, there were LED rims. Or was it the chicken before the egg?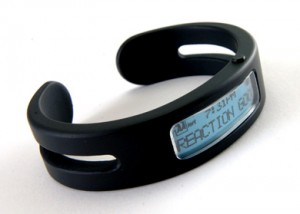 Ever feel tired on the road? This Alert Drive Wristband will wake you up if you're ever feeling fatigue.
A hydraulic device that will parallel park for you? We don't recommend this…And don't try this at home…or when you park.