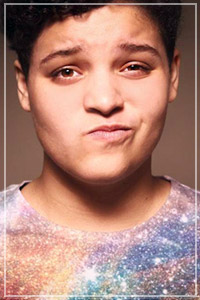 First Place: Alexis Constable, age 17, of Millennium High School in Goodyear, Ariz.
I got involved in film making by joining my high school's broadcast tech program. The more we went to competitions, my love for film started to evolve into what it is today.
I think it is important to encourage fellow teens to not drive distracted because at the end of the day, teens listen to their peers more than they listen to adults telling them what to do. If there were more people to support the cause and just focus on the road, we would have a lot less tragic teen deaths.
After I graduate this May, I will be moving to Los Angeles to attend Pierce College for its film program, and then hopefully soon after I will transfer to UCLA. I will also be expanding my YouTube channel daily with some of my friends.
Driving safe is important to me because not only am I saving myself and my loved ones on the road, but I am spreading the message that helps others learn the same thing. Hopefully, my video gets spread enough so that it will make an actual impact on the number of distracted driving car accidents.
Texting and driving takes your eyes off the road. In my video, we see a young man driving with his phone in front of him. The messages from his phone pop up on the windshield so he legitimately can't see, demonstrating what texting while driving looks like. The story takes an unfortunate end when a girl crossing the street drops her phone and the young man, not able to see the red light, hits her.