Second runner up in I Drive Safely's Teen Essay Contest, Elissa Nguyen, of Houston, Texas, outlines an accident that happened while getting practice behind the wheel with her father. She dreads what happened that day but says the experience will impact her for the rest of her life.
"Whether it is through your own circle of friends or through the experiences of others through social media and the internet, I definitely think that teens should learn from the slips and gaffes of people who are different from them. By learning from those who come from different places and backgrounds and their driving mistakes, I believe that you are more likely to know how to react when mishaps arise on the road, and less likely to repeat the common mistakes that everyone else has already made."
Below is Nguyen's winning essay.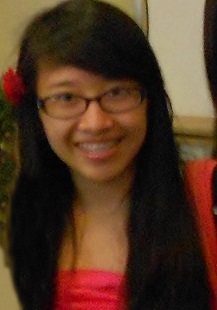 My First Traffic Accident
I knew this area. This place had been home for the majority of my life – the church was down the street, friends lived around the corner, and I shopped at the nearby retail market. And yet there she was, lying mangled on the street screaming while my brain numbed over and my eyes watered in front of the sweaty steering wheel.
Even though I was taking the cheaper alternative to live driving school, learning all of the rules online and street smarts with my parents wasn't so bad considering that this was me essentially earning my own freedom. One steamy Sunday morning, my dad decided to teach me the ropes on how to handle that-one-road-with-a-million-speed-bumps. I loved going out to practice on Sundays since there were fewer cars around, and therefore less fear on my part. Stepping into the driver's seat of the battered beige Corolla that had been around since before my birth, I then ignited the engine. We were off. It was smooth sailing as I felt that hum of the car running; it felt like power.
"Slow, steady," my father explained as I approached the annoying road we planned to practice going over. We were about 30 feet away as I saw a family standing at the edge of the street in the corner of my eye. There were two small children from what I could see, running around on the grass by the curb while the mother was fiddling around with her cell phone. "Stupid jaywalkers…" I irritably thought to myself.
While my dad was gazing out the window I decided to teach the lady a lesson about learning to discipline her children, so I revved up the car to make noise and sped past. My stomach instantly sunk when I felt and heard the thump of a body. Tears were streaming down my hot face before I had even realized the true situation. One of the kids, a helpless girl only 7 or 8 years old was moaning under the car hood as I ran out of the car to face my actions. The girl's mother was an infuriated mess, as was my father as my mind slipped away, speechless. Sometime after the appalling accident, police and an ambulance showed up. I looked at no one in the eye. I couldn't even face the girl I'd injured. Wallowing in guilt, I managed to utter an apology to the mother before a deputy questioned me concerning the worst experience of my life.
Months later, I still dwell on the tears in the pigtailed girl's eyes and the disappointment in my father's. Even if the girl was only bruised on the whole of her torso, and the accident deemed just that, an accident, I won't ever forget that day. I know for a fact now that dominion over a driver's seat isn't a right, but a privilege reserved for those who are ready to be responsible, and take caution at every brake and turn.