Get ready to soar with the first-ever flying car, introduced by Terrafugia at the New York Car Show.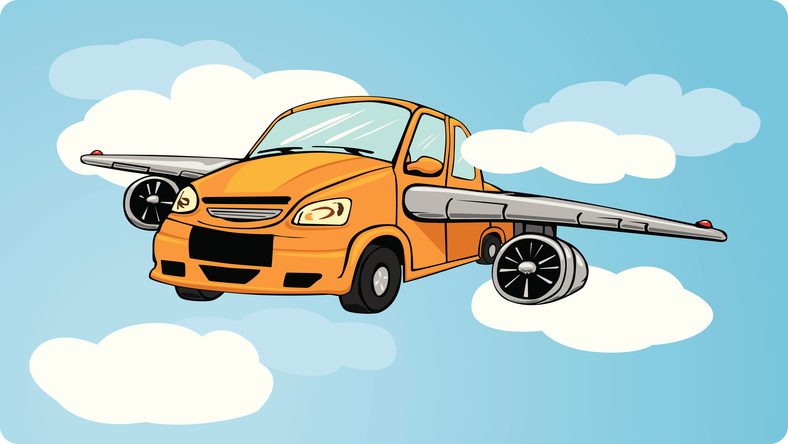 Giving your commute the bird just took on a whole new meaning. Say goodbye to the daily bumper-to-bumper grind with your very own flying car!
The Transition® Roadable Aircraft debuted earlier this year at the New York International Auto Show and could be the answer to a commuter's prayers. But while New York seems an appropriate place for the unveiling of this multi-purpose vehicle with its famously frustrating traffic situations, don't go trading in your reliable four-wheeled friend just yet.
The brainchild of the MIT-trained aeronautical engineers behind Terrafugia, the Transition was created not to replace the traditional automobile, but to meet certain needs facing personal aircraft pilots. With the ability to drive on any surface, small aircraft pilots could avoid disaster and land quickly when dangerous flying conditions cropped up. Now, instead of waiting out the weather, they can fold up their wings from inside the cockpit and head on down the road.
Check out a sneak peek of The Transition in action:
Think you're ready to fly the friendly skies, then park your plane in your garage? First you'll need to earn your Sport Pilot license.
After a 20-hour Transition-specific course, you'll be ready for takeoff. A mere $10,000 refundable deposit will put you in line for your very own flying car. Total cost? A cool $279,000. Just pennies when you consider the gas you'll be saving when you soar above the traffic, right? Plus, the Transition has a 23-gallon tank and gets a whopping 35 miles to the gallon when rolling down the road! Not bad.
So polish off that "pretty please" and show Santa how good you can be this holiday season – you just might find a flying car in your future!