As the new year starts, California drivers will want to be aware of a handful of new laws that went into effect January 1, 2013. Here is a quick summary of the fresh regulations that affect Golden State motorists.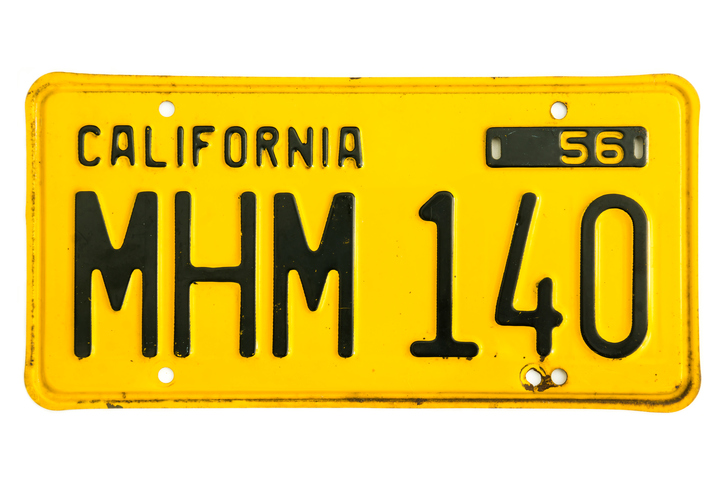 Vintage License Plates
California drivers who are nostalgic for the golden era of hot-rod culture can order their very own vintage vanity license plates. California residents may order throwback plates that feature a yellow plate with black lettering, a black plate with yellow lettering, or a blue plate with yellow lettering.
Alcohol Testing Restrictions
Until recently, motorists who were asked to provide a chemical test of their blood-alcohol level by a police officer were permitted to opt for a urine test. But drivers are now no longer able to choose that particular error-prone testing method.
Car Buyer Protections
Car buyers can rest a little easier in the new year with new laws to protect them from shady dealer tactics. This includes protection against placing a GPS device on a newly purchased car without the driver's knowledge, or remotely shutting down the car without first giving written notification.
One More Reason to Take Traffic School
Here's a new one for anyone who possesses a commercial driver's license. People who drive as a part of their job will be allowed to take a California traffic school course for non-commercial traffic violations that happen while not on the job.
Self-Driving Car Permits
Hands-free driving just took on a whole new meaning. Starting this year don't be surprised if you find that a fellow motorist on the highway isn't actually driving their car. To help speed along the arrival of the next era in commuting, the state of California will grant permits to manufacturers of self-driving cars so that the futuristic vehicles can be tested on California roadways.
Veteran License Plates
Military veterans who wish to put a Veteran license plate on their vehicle will have to pay more starting this year for both new registration and renewal. The increased revenue will go toward local agencies that help military veterans and their families.
Increased Water Vessel Owner Fees
California boating enthusiasts should also expect new fees for registering their watercraft. The revenue generated from the fee hike will be used to help prevent the infestation and growth of dreissenid mussels, a species that has the potential to do a lot of damage to the state's economy if left unchecked.
Driving laws changes fast. Keep up to date with a California defensive driving class or by checking The Express Lane regularly. We'll keep you informed.