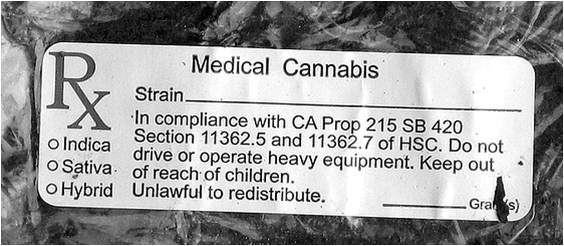 Since 1996, medical marijuana has become legal in 18 states, of which, Colorado and Washington go so far as to allow it to be used "recreationally" even by non-medical users. In another 7 states, it has been decriminalized, significantly reducing the punishment for use or possession.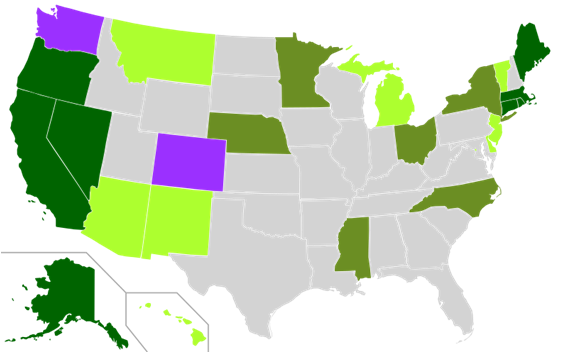 Clearly, these statistics represent a growing change in how our country views the potential dangers of marijuana use. I'm from California, incidentally the first state to legalize medical marijuana, where pot use is common among the youth of today. Supporters argue it is healthier than tobacco, which is legal, and less impairing than alcohol – arguments which do little to bolster its validity behind the wheel.
How Do Marijuana Smokers View Themselves?
At 16 and as a new driver, I had a hard time finding anyone who thought that it might be dangerous to drive while high in California. This is a very troubling fact to me now, as it was then. Most teens seem to understand how incredibly dangerous drunk driving is. They are generally aware of how any significant amount of alcohol will drastically reduce their ability to drive well. They also know how severe the legal consequences of drunk driving will be for them.
But when you ask them the same questions about marijuana, they'll often approach it with a lighthearted, almost jovial tone. They might admit that they might react slower or have a harder time paying attention while high, but that it's nothing they can't compensate for by driving a little slower and putting extra attention on the road. I spent enough time around these hooligans to see how incredibly unaware of their own abilities and level of impairment they were while high.
Defining the Limits of Safety
In states where pot is legal, just how safe is it to be under the influence while driving? For alcohol, most states simply employ blood or breath tests that can very quickly reveal if a person is above .08% blood-alcohol content, which is the standard acceptable level of alcohol impairment. However, there is no breathalyzer for marijuana and its active ingredient, THC. Police officers typically must rely on a much more subjective interpretation of how strongly marijuana might be influencing a driver.
In Colorado, where cannabis was only recently changed from medically legal to recreationally legal, there is a limit of 5 nanograms of THC per milliliter of blood. This is only measurable by a blood test, something which Colorado drivers are legally obligated to submit to if requested by an officer. If these numbers confuse you, take a look at the experiment where Colorado smokers of different ages were given increasing levels of marijuana, and had their blood-THC levels measured as they attempted to safely drive on a closed course.
The experiment showed, at least for the 3 drivers tested, that only a tiny amount of marijuana smoke was needed to break the 5 nanogram limit. After 3/10 of a gram of cannabis each, the participants were already at 4 to 7 times the legal THC limit. Yet they still described themselves only as "relaxed" and "buzzed." The impairing effects on their driving were clearly visible to the instructor in the car and the police officers outside. At higher doses, the 3 drivers were all deemed reckless and displayed dangerous behaviors which, on the road, could easily have resulted in property damage, injury, or death.
Principles of Responsible Use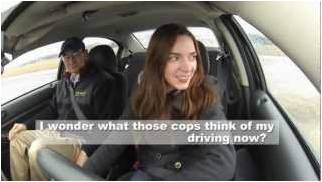 Medical patients who use marijuana daily for chronic pain or other ailments may worry about the 5 nanogram limit, as some of them are almost always over this limit. Many still attest that they are in complete control of themselves at 5 nanograms. But as the experiment with the high Colorado drivers suggests, people who regularly consume pot can be very overconfident of their abilities, and therefore underestimate how impaired they really are.
If marijuana use is going to continue to be condoned in our country, perhaps even one day being as commonplace as alcohol is now, we are going to have to figure out a way to keep irresponsible users from endangering everyone else. Even NORML, The National Organization for the Reform of Marijuana Laws, states in their official Principles of Responsible Cannabis Use that responsible marijuana users should never drive while high. Blood content limits and checks may be one way to monitor this, or there may be more effective and less invasive methods.
Many prescription medications can become dangerous if used in the wrong dose or the wrong context, and medical marijuana should be treated no differently. But until a reliable measure can be determined in regards to what amount of THC is "safe" in someone's system, marijuana users today all have to take on the responsibility of avoiding any potentially impaired and reckless driving at all costs. Don't be a dope on the road.