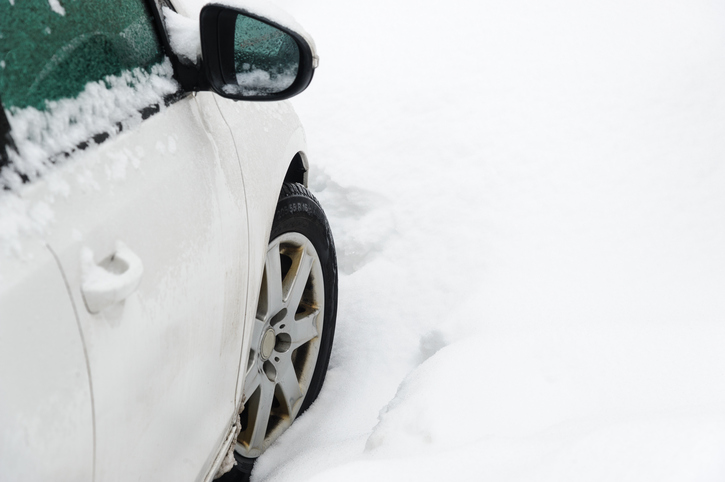 The state of Colorado is known for its beauty in the winter – snow-capped mountains, winding scenic roadways, and idyllic frozen rivers all paint a picture of a chilly paradise. But those same landscapes can prove treacherous when the snow and ice hit, and an unprepared driver could find themselves in a dangerous situation.
In 2012, the Colorado Department of Transportation (CDOT) created a video aimed at both veteran and first-time drivers, highlighting the most essential winter driving tips. As the new year begins, CDOT has fine-tuned these safe driving skills into a targeted and thorough guide for Colorado teens who will be navigating the winter roads for the first time on their own.
CDOT's winter driving tips for 2013 are as follows:
Maintaining Traction
Start and stop gradually to avoid losing traction.
Drive at steady speeds.
Gear down ahead of downgrades.
Accelerate slightly when approaching a hill, then maintain steady speed going up.
If your vehicle begins to skid:
Remove your foot from the accelerator or brake.
Steer into the direction of the skid.
Once steady, turn the wheels straight and proceed.
Braking
Gently pump your brakes to avoid locking the wheels, thereby sending the vehicle into a skid or spin. Anti-lock braking performs this action for you.
Avoid braking on curves – drive through at a safe, steady speed.
4-wheel-drive vehicles do not stop faster on ice or snow than 2-wheel-drive vehicles do. The heavier the vehicle, the longer it takes to stop.
General Advice from the Experts
Slow down – most accidents are caused by driving too fast. Especially watch your speed around curves and canyons.
Use low-beam headlights in bad weather, especially when snow is falling heavily or blowing.
Don't use cruise control, and always wear your seat belt.
Keep your mirrors, windows, and lights free of snow and ice.
Keep extra room between your vehicle and the one ahead of you.
Watch for roads treated with de-icer – they may still be wet and slippery.
New drivers may not be familiar with some common winter weather terms used to designate the severity of outside conditions. The important terms to know are:
Heavy snow warning – this means that snow accumulations are expected to reach 6 inches or more within 12 hours, or 8 inches or more within 24 hours.
Winter storm warning – heavy snow is expected, accompanied by heavy blowing and drifting conditions.
Blizzard warning – all drivers should stay off the roads, or exercise extreme caution. Frequent and sustained wind gusts of 35 MPH or more are expected, along with large amounts of falling and/or blowing snow for at least 3 hours. Visibility is reduced to less than a quarter mile.
The Winter Driving Tips list also includes a checklist of items to have with you in your car at all times during winter weather. These items include: flares or reflectors, a First Aid kit, a shovel and scraper, a blanket or sleeping bag, hand warmers, jumper cables, a tow strap, a coat/gloves/hat, sand/traction mats, water and nonperishable food, a radio, a flashlight, and tire chains.
CDOT stresses to always respect safety measures around snow removal equipment. These vehicles use amber and blue lights during snow removal, so when you see these vehicles, slow down, give them room to work, and use caution. Remember – snow vehicle operators' vision is restricted due to the size of the vehicle. You will see them, but they may not see you!
Keep in mind – one of the best ways for new and seasoned drivers alike to refresh their driving skills is to invest in a defensive driving course. These classes cover the latest hazard prevention techniques that have been designed to combat weather-related dangers. Don't leave your family's safety to chance – be proactive, and treat the winter roads with the respect they undoubtedly command.