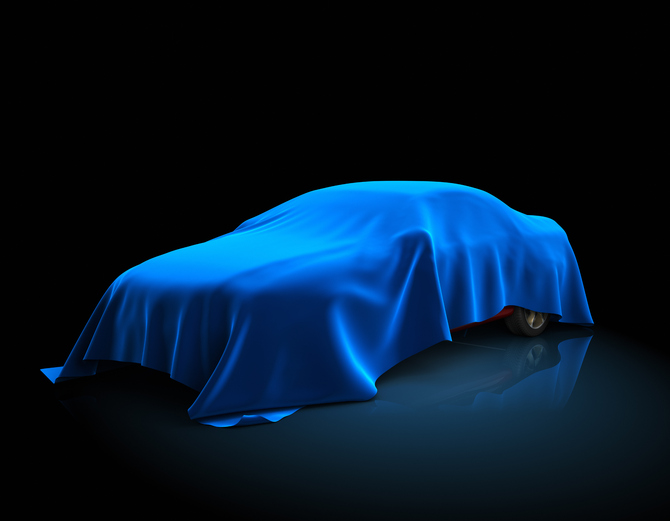 Does your car automatically turn on its windshield wipers when it feels rain? Does it have a rearview video camera and sensors for backing into those tight spots? Can it parallel park itself? If so, you might think you already own one of the elite "future cars", the likes of which will be unmatched in science and engineering for years to come! But if that's what you think, then you'd be wrong.
These fascinating options (as consumers see them) are already becoming mundane in the world of the meta-automobile, and for good reason! Advances like autonomous drive, heads-up display, ceramic windows, indestructible tires and intelligent roadways render the aforementioned parallel parking technology, well, meaningless. But we do thank those past advances for being the stepping-stones towards the larger scheme of safe, efficient, unmanned driving.
So, soon-to-be-obsolete drivers on the American roadways, here is our vision of the cars of the future.
Autonomous Drive
In Communist Russia, cars drive you! Soon, that sort-of funny Internet joke will be a reality. As we motor to and from our homes, offices and leisure activities, we'll no longer be slaves to the steering wheel, but will be free to check our email, make a phone call, or even catch up on those shows you missed last night as you are taxied around in your autonomous future cars.
With the help of GPS, radar, car-to-car and car-to-road technology, the cars of the future will be perfectly fine-tuned and will transport you wherever you need to go, no assistance from a human necessary. Vehicles will "communicate" with one another to avoid tailgating, collisions, and traffic, reducing vehicle-related death, travel time, and fuel waste every year.
Intelligent Roadways
Not only will our future cars outsmart us on a regular basis, but the roads will be one step from evolving past us as well. The road will give ongoing signals to our vehicles, warning our automated driving system of an upcoming pothole, accident, or traffic jam. Even our intersections (which account for 40% of vehicle-related deaths) will visually and audibly warn us of upcoming collisions and will be able to force your vehicle to slow or stop, preventing red-light-running entirely.
And don't worry about circling the mall for hours trying to find parking, because soon the parking lot will tell you where you can find the closest available spot. Either drive to it yourself, or have the car drop you off at the front of the mall and have it independently settle in the open spot, whichever you prefer.
Windshield Meter Display
You know that thing you see in the movies where the speedometer, tachometer, gas gage, etc. are all digitally displayed on the windshield rather than awkwardly situated behind the steering wheel? Well, it won't be long until we can check our speed while maintaining eye contact with the road. Gone will be the days of actually turning the steering wheel just a little bit to get a clear view of whether or not you have enough gas to get home. Our future cars will digitally display all we need to know about our speed, fuel levels, temperature, and warnings right on our windshield.
Ceramic Windows & Doors
Why on Earth would anyone want ceramic windows? Well, once the military gets done with it, we'll have millimeter thick, completely transparent ceramic that will be stronger than current bullet-proof glass. . . and our future cars will use it for all windows and doors. That's why.
Indestructible Tires
How will exes and disgruntled students ever get their revenge once our cars of the future have tires with no air in them? These tires will be made up of a relatively thin layer of rubber with honey-comb-shaped polyurethane spokes to help absorb shock . . . say goodbye to flats! Looks like toilet-papering and stink-bombing will be making a comeback once our future cars take away the rush of popping your teacher's tires for giving you a C- on the final.
But For Now . . .
Don't plan on these options being available in the 2011 Lexus, but the cars of the future may be closer than you think. Popular Science believes that many of these advances may be commonplace by 2020. To learn more, visit Popular Science's website, where we learned most of this fascinating information!