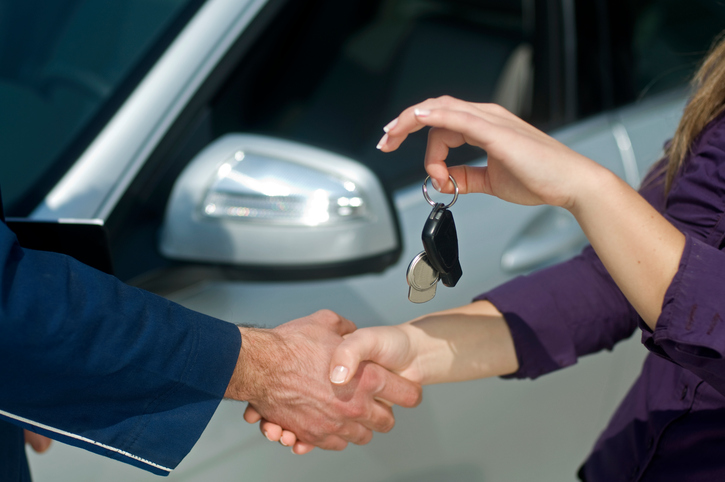 Renting a car is a great way to add flexibility to your vacation! But it takes research and planning to ensure your travels run smoothly! Here are ten tips and tricks to help alleviate your rental experience:
The earlier you reserve your car the better. Also, don't forget to call a week in advance to confirm your reservation. The last thing you need is to be stranded in an unfamiliar city without a car!
Flights and hotels aren't the only thing you can book through traveling websites like Travelocity, Expedia and Priceline. You can find great deals on rental cars too! Also, be on the look-out for coupon codes, weekend specials, and any discounts through other programs. They are out there; it's just a matter of finding them!
If you have young travelers with you, you can also rent a car seat! That way you don't have to worry about bringing your own! Be mindful that car seats are not guaranteed to be in stock so it's even more vital that you make your rental reservation ahead of time.
Not all rental car companies let you travel to more than one state. Check, then double check! Don't assume you can drive across the country.
Picking up your car in one city and dropping it off in another will cost you. Car rental companies charge drop-off fees anywhere from $50 to $500 depending on where you are going.
Consider paying a little extra for collision coverage. This means the rental company will help pay for the damages in the event you get into an accident (knock on wood).
Most rental car companies will not rent to drivers under the age of 25. Enterprise, Budget, Dollar, and Thrifty do allow drivers between the ages of 21 and 24 to rent, but they charge a young driver fee of $27/day. The legal renting age in New York and Michigan is 18.
Not all rental car companies are open 7 days a week. To be on the safe side, rent from a location at/near an airport. They are usually open 24 hours a day, 7 days a week.
Always ask about restrictions or fees for additional drivers. Most companies require the names and drivers licenses of all possible drivers. The general rule of thumb is to be aware of the terms and conditions. There are a lot of restrictions and every company is different.
Last but not least, don't forget to fill up your gas tank before returning the car. Companies can charge up to three times the amount you would otherwise pay for gas at the station down the street.