Could the type of car you drive increase your chances of getting a ticket? According to a 2010 study conducted by ISO Quality Planning, it certainly may! The study, conducted over a 12-month period, looked at the number of traffic tickets assessed to a variety of vehicle models, and averaged the number of violations per 100,000 miles driven. After crunching some numbers and undoubtedly creating some very pretty charts, the conclusion was clear: if you're into flashy, expensive sports cars, the cops have their eyes on you.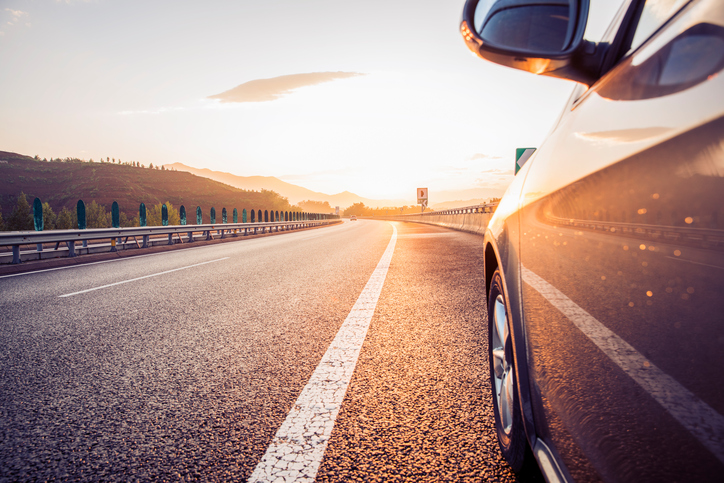 Coming in at the top of the ticket charts? The Mercedes-Benz SL-Class. This vehicle was deemed 4 times more likely to receive a traffic ticket than your average soccer mom minivan. In fact, according to the study, the percent of the average number of violations per 100,000 miles racked up by the German roadster was a whopping 404%! The luxury car brand appears on the list a total of 3 times, due in part to their vehicles' speed and the aura of prestige and status that surrounds the Mercedes name. So Benz drivers, beware!
A surprising runner-up was the Toyota Camry, coming in at 349% of the average and deemed 3.5 times more likely to be ticketed. While this may confuse some, Quality Planning associates this statistic with the simple fact that it has been the best-selling vehicle for the majority of the last 10 years, and being an every-day car means it's more likely to face every-day violations.
The full list of the top 10 most ticketed cars in the U.S. is as follows:
Mercedes-Benz SL-Class Convertible
Toyota Camry-Solara Coupe
Scion TC Coupe
Hummer H2/H3 SUV
Scion XB Hatchback
Mercedes-Benz CLS-63 AMG Sedan
Acura Integra Coupe
Pontiac Grand Prix Sedan
Mercedes-Benz CLK 63 AMG Sedan
Volkswagen GTI Hatchback
Quality Planning even broke down each ticketed vehicle by demographics, determining the average age and even the likely gender of the driver. One factor that did not play a part in the study? Car color. That's right – your bright red Ford Mustang wasn't the reason you got a speeding ticket, after all. You were simply driving too fast. Slow down, Speedy!
So what's a driver to do? If you're the owner of one of these unlucky vehicles, and you find yourself with a traffic ticket, don't fret – there is a viable solution in the form of an online traffic school course. Many states will grant point and/or ticket dismissal for drivers who successfully complete a state-approved traffic school.
Of course, the best way to combat this trend is to always drive safely and within the limits of the law. But if your car gets you in trouble, your computer just may be able to get you out of it!