I Drive Safely
»
Florida
Traffic School Online in Florida on Your Time
When you receive a traffic ticket, you have enough to worry about as it is - so you don't need your traffic school to make your schedule even more complicated. You deserve a course that is easy to complete on your own time. That is why we made our Florida traffic school online courses totally online, easy to use, and self-paced!
Take the Course From Any Computer
Study On Your Own Time
You Set the Schedule
Everything about our courses is designed to make completing traffic school easy and convenient. It's the 100% most efficient way to take a traffic school course in Florida!
Florida Traffic School for Everyone
Whether you are taking defensive driving in order to dismiss a ticket, fulfill a court order, get a discount on your insurance premiums, or get your license back after it has been suspended, we have a Florida driving school course that can help you.
Our 4-Hour BDI Traffic School Course can help you dismiss a traffic ticket, avoid points on your driver record, or earn a discount on your auto insurance.
Our 8-Hour Traffic School course is for drivers who have been referred by a traffic court for receiving two traffic citations within a 12-month period.
Our 12-Hour ADI course is for Florida drivers who have a suspended license and need to take this course in order to get it reinstated.
We've also included a helpful "How It Works" guide for each of these Florida traffic school online courses, breaking down all of the different steps you need to take to meet your individual goals. No matter which Florida driving school you take, you're sure to get the highest-quality course out there.
How Do I Know If I Need to Take Traffic School?
Florida traffic school can be completed either to dismiss a ticket or to fulfill a court requirement as a prerequisite for maintaining your driving privileges.
A judge may order you to complete Florida traffic school if:
You were found at fault in an accident that resulted in an injury requiring medical attention
You were found at fault in 2 accidents in 2 years that resulted in property damage exceeding $50
You were convicted of running a red light or stop sign, reckless driving, racing, or failing to stop for a school bus
An ADI (Advanced Driver Improvement) course is for Florida drivers who wish to have their driving privileges reinstated after their license is suspended.
Completely Self-Paced
No matter your learning style, our Florida defensive driving courses make it easy to complete your requirements. When you learn at your own speed you remember more, are less stressed, and pass the included quizzes more easily. We want every single one of our students to succeed, so we make it easy for everyone to take our courses on their own terms.
High-Tech Education
Why learn from a textbook when you can complete your Florida traffic school requirements 100% online? Rather than simply reading from a textbook, our approved courses teach the crucial safe driving techniques through:
Fun Video and Audio
3D Graphics
Informative Slideshows
We also give our customers the option to utilize our unique Audio Read-Along if they are more auditory learners, and want to have the course read to them. You can pause the audio if you want to jot down notes, start pages over if you miss anything, and adjust the volume so you're always at the level that's right for you!
Each chapter covers a single topic, teaching it clearly and effectively, so every included quiz is a snap to pass. Whenever you feel like a taking a break, just log off. The online Florida traffic school course will automatically save your place for when you are ready to start working again.
Easy and Affordable
We want to make sure that everyone who has to take a driver improvement course in Florida is able to. That's why we price our online traffic school courses so that they can fit into tight budgets.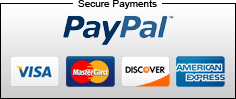 ---
---
Nationwide Course
Approval
|
Money-Back
Guarantee
|
5 Million Customers
and Counting
---
Florida DHSMV-Approved Traffic School
Every online traffic school for Florida that we offer is certified by the Florida Department of Highway Safety and Motor Vehicles (FLHSMV). We even go beyond state requirements by giving you Florida traffic school courses that not only give you the Certificate of Completion that you need, but also provide you with an engaging, simple, and valuable educational experience.

---
Customer Service:
(800) 723-1955
---
Join more than 5 million
satisfied customers!
Customer Reviews:
(

200

Reviews)